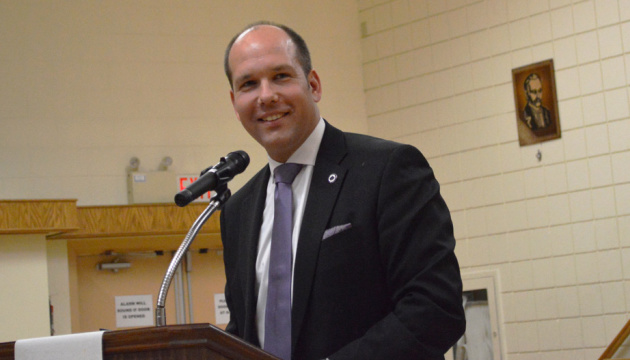 Ukrainian Canadian Congress welcomes expulsion of Russian diplomats
The Ukrainian Canadian Congress (UCC) welcomes the expulsion of four Russian diplomats by Canada in response to the recent chemical attack in Salisbury, United Kingdom, perpetrated by the Russian Federation.
The expulsions were announced by the Honourable Chrystia Freeland, Canada's Minister of Foreign Affairs. In addition to the four expulsions of diplomats known to be Russian intelligence officers, three applications by Russia for additional diplomatic staff in Canada were denied.
"The Russian Federation continues to demonstrate its contempt for international law, the sovereignty of states, and the principles upon which the international order is based. The threat to peace posed by the Russian Federation must be met with a strong and united response from Canada and allied nations," President of the UCC Paul Grod said.
In this regard, the UCC president called on the Government of Canada to use the tools provided by the Magnitsky Act to implement sanctions against Russian officials responsible for the abuse of the human rights of Ukrainian citizens illegally imprisoned by Russia, to hold Parliamentary hearings on Russian interference in elections abroad and Russian disinformation campaigns, and to implement wide-ranging economic sanctions against Russia, including the removal of Russia from the SWIFT international payments system.