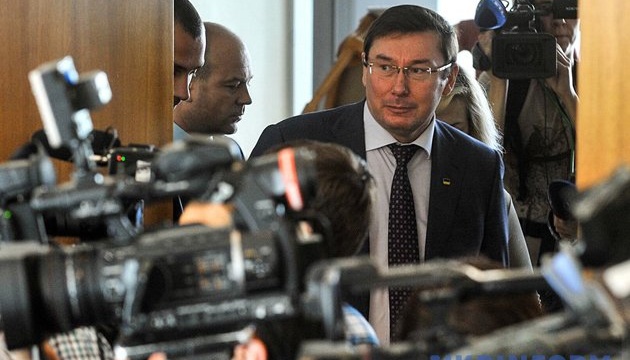 PGO probes Ruban's, Savchenko's alleged contacts with Medvedchuk - Lutsenko
The Prosecutor General's Office (PGO) is investigating anti-Ukrainian and separatist activity of the Ukrainian Choice movement and studying alleged contacts of its leader, Viktor Medvedchuk, with the head of the Officer Corps prisoner exchange center, Volodymyr Ruban, and Ukrainian MP Nadia Savchenko.
Ukrainian Prosecutor General Yuriy Lutsenko stated this on the Freedom of Speech show on the ICTV channel late on Monday, March 26, an Ukrinform correspondent reports.
"Yes, we really have questions to the activity of the Ukrainian Choice as a center of anti-Ukrainian propaganda. About two weeks, before the detention of Ruban and Savchenko, the Security Service of Ukraine, the military prosecutor's office and the Crimean prosecutor's office liquidated several anti-Ukrainian dens, which organized subversive activities on Ukrainian territory for money from Moscow," he said.
According to Lutsenko, it is "not about military subversive activity, but about politically subversive, anti-Ukrainian, separatist, federalist activity."
"This, of course, arouses interest in the center of such actions. The center of such actions, according to many sources, could be a party called 'Ukrainian Choice' headed by Mr. Medvedchuk. We have been dealing with that thoroughly for more than a year," he said.
He added that the second part was "more serious."
"The issue concerns Mr. Medvedchuk's possible involvement in the activity of Ruban and Savchenko, and we are studying their likely contacts," he said.
According to Lutsenko, Ruban and Savchenko could not act "separately from any overall plan." According to him, a terrorist attack which they plotted in the center of Kyiv "had to trigger an offensive by Russian terrorist forces."
op