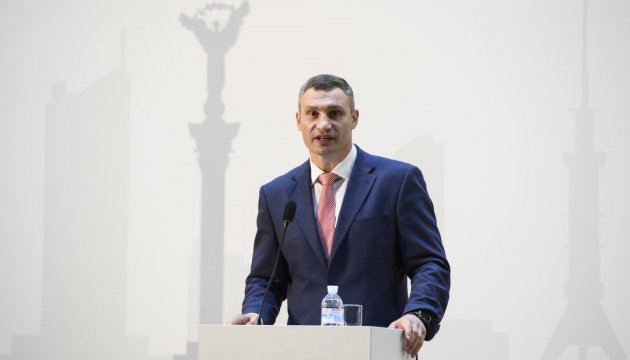 Kyiv Smart City: Klitschko signed memorandum with German company
Kyiv Mayor Vitali Klitschko and the German company atene KOM GmbH signed a Memorandum of Cooperation to expand Smart City projects in Kyiv. The signing ceremony took place in Berlin, the mayor's press service reported on March 22.
The document envisages the cooperation in the field of digitalization and further implementation of city projects in the Kyiv Smart City system for the comfort and safety of Kyiv residents.
"Kyiv successfully introduces the latest Smart City technologies into all core city spheres. The first project we have launched is the Open Budget. Also we have already incorporated the application system of online petitions to the City Council and the Safe City Project. Besides, Administrative Services Centers operate as part of Kyiv Smart City. And we work further to make Kyiv 'smarter'," said Klitschko.
According to him, the document on consulting services provides for targeted activities and projects aimed at accelerating further steps in the implementation of digital solutions in Kyiv.
"This month the first group of experts from the company atene KOM GmbH will visit Kyiv and begin work on the project," Klitschko noted after the signing ceremony.
аtene KOM GmbH is a Berlin-based company with offices all over Germany and in Brussels. The company has over 10 years of experience in providing a broad range of services and solutions in regional development, digital infrastructure, energy efficiency and education. Moreover, Atene KOM coordinates and implements EU projects, guides federal funding, deals with project and financial management and training.
iy