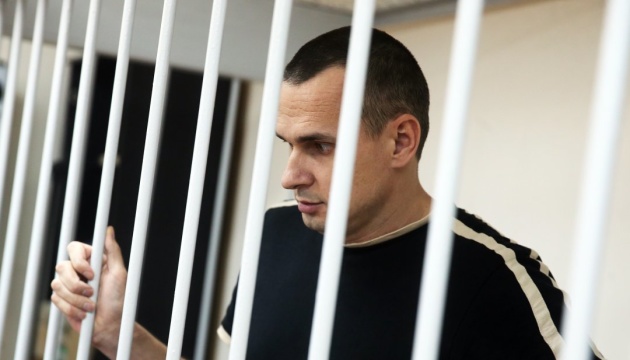 Kyiv sends note to Moscow over deterioration of Sentsov's health status
The Ministry of Foreign Affairs of Ukraine has sent a note to the Russian Foreign Ministry over the deterioration of health status of illegally imprisoned Ukrainian citizen Oleg Sentsov.
Ukrainian Foreign Ministry Spokeswoman Mariana Betsa said this in a commentary to Channel 5.
"We are aware of deterioration of his health status. We have urgently sent a note to the Russian Federation to get access and, if necessary, grant access for Ukrainian doctors," she informed.
According to her, Kyiv demands that Russia immediately allow a Ukrainian consul to visit political prisoner Sentsov.
Betsa noted that the real health status of Oleg Sentsov was unknown as nobody was allowed to visit him. Sentsov wrote about health problems in a letter to his sister.
Ukrainian filmmaker Oleg Sentsov was detained by Russian security services in Crimea in May 2014.
On August 25, 2015, the North-Caucasian Military Court in Russia's Rostov-on-Don sentenced Oleg Sentsov to 20 years in a penal colony for alleged "plotting acts of terrorism." Another convict in the case, Oleksandr Kolchenko, was sentenced to 10 years in prison.
ol