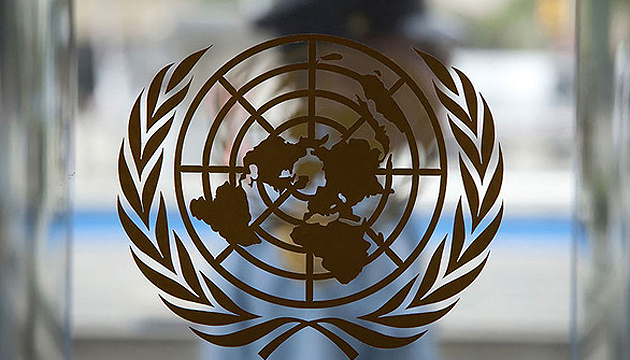 UN comments on Russian 'election' in Crimea
The UN has expressed its position regarding the illegal presidential election in the occupied Crimea, recalling the resolution of the General Assembly that supports the territorial integrity of Ukraine
Spokesman for the UN Secretary‑General Stéphane Dujarric said this during a press briefing on Monday, responding to a question of Ukrainian media in New York.
"With regards to the situation in Crimea, the General Assembly expressed itself on several occasions, notably through resolution 68/262 on the "Territorial integrity of Ukraine" and resolution 71/205 on the "Situation of human rights in the Autonomous Republic of Crimea and the city of Sevastopol"," the official representative for the UN Secretary‑General said.
He also stresses that the UN's position on Crimea remains unchanged and will not change.
"In connection with the void election in Crimea, the representative of the UN Secretary General recalled the UN General Assembly resolution on the territorial integrity of Ukraine and the recognition of Russia as an invader," the Permanent Mission of Ukraine to the United Nations reported on Twitter.
On March 18, the Russian occupation authorities in Crimea held the presidential election on the Ukrainian peninsula; the election took place on that day in all regions of the Russian Federation.
ish