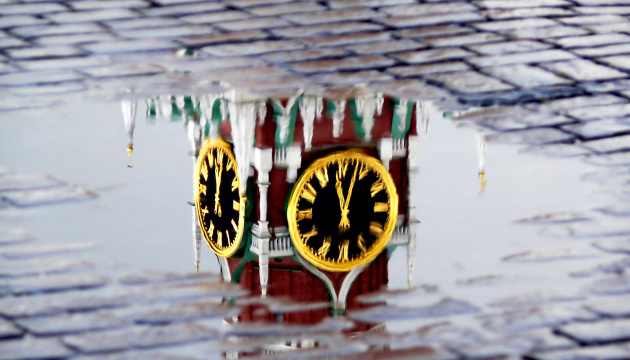 Ukrainian Association of New Zealand condemns statements by country's foreign minister on resumption of trade with Russia
The Ukrainian Association of New Zealand has written an open letter to Foreign Minister of New Zealand, Hon. Winston Peters.
"The Ukrainian Association of New Zealand (Northern Regions) and The Ukrainian Gromada of Wellington express concern on behalf of their members and all Ukrainians living in New Zealand in relation to the recent comments regarding the proposed closer trading relations with the Russian Federation made by Deputy Prime Minister and Minister of Foreign Affairs of New Zealand, Hon. Winston Peters, in the Newshub Nation programme," reads a statement published on Facebook page of the association.
"The sanctions officially adopted by New Zealand against the Russian Federation in response to its violations of Ukraine were adequate in relation to the situation and were aligned with sanctions adopted by many of New Zealand's political and trading partners such as Australia, the European Union and the United States of America. We, Ukrainians of New Zealand, greatly appreciate New Zealand's consistent stance and comprehensive support of the territorial integrity and sovereignty of Ukraine. For this reason, the recent comments of Hon. Winston Peters cannot be left without response, as they go against the political and trading stances adopted by New Zealand thus far and many of New Zealand's major partners, as well as directly affecting Ukrainian people," the statement reads.
The Ukrainian Association underlines that the Russian Federation has not eliminated any of the reasons for which sanctions were imposed. Moreover, Russia continues to disregard appeals from the international community to stop its aggression against Ukraine, ignoring its international obligations and acting in contravention of fundamental international peacekeeping values.
"Supporting Russia's acts of aggression is the worst possible signal that New Zealand could give to the international community and will encourage Russia to freely and with impunity violate the fundamental principles of international law," the statement reads.
According to the Ukrainian Association of New Zealand, Hon. Winston Peters, as a leader of a country which protects human rights, democracy and the rule of law, cannot allow such behaviour as exhibited by the Russian Federation to be tolerated.
"The participation of New Zealand in international sanctions against Russia is a demonstration of solidarity across the international democratic community,.. We, Ukrainians of New Zealand, ask to be assured that the official position of the New Zealand government will remain in line with the position of the civilised democratic world," noted in the letter.