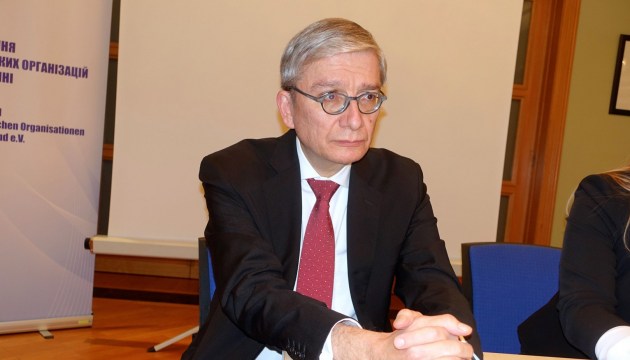 UWC President Czolij asks UAE authorities to provide land for Ukrainian church
Ukrainian World Congress (UWC) President Eugene Czolij has urged the UAE authorities to provide land to build a Ukrainian church.
This was reported by the press service of the Ukrainian World Congress (UWC).
"The UWC president called upon the governing authorities of the UAE to provide the Ukrainian community with land to build a church and access to a facility in which they could organize cultural activities," the statement reads.
During his visit to the UAE, Czolij met with representatives of the Ukrainian community in Abu Dhabi and Dubai, where he presented the work of the UWC and discussed the ways of future cooperation.
The UWC president also participated in a solemn event on the occasion of the official opening of the Ukrainian Social Club in the UAE.
In addition, during the visit, Czolij spoke at a UN Pre-conference Workshop in conjunction with the Dubai International Humanitarian Aid and Development Conference (DIHAD) that was dedicated to the development of cooperation on humanitarian aid issues between governments, business sectors and diaspora.
He presented the humanitarian crisis in Ukraine caused by the ongoing hybrid aggression of the Russian Federation, outlined the contribution of the 20-million strong Ukrainian diaspora led by the UWC to the aid effort and called for international attention to the situation and tangible support for the victims.
ish