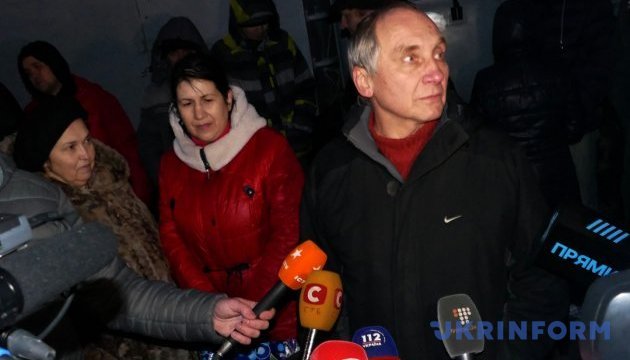 Many Ukrainian patriots left in occupied Donbas - Kozlovsky
There are still a large number of people devoted to Ukraine in the occupied territory of Donetsk and Luhansk regions, according to Ukrainian scientist Ihor Kozlovsky, a former hostage of "DPR" militants.
He said this at a round table meeting organized at Ukrinform by the Ministry of Information Policy of Ukraine and the Donbas Factory of Thought think tank.
"After I was arrested, in those basements, in a pre-trial detention center, I constantly met people who constantly emphasized by their attitude and behavior that they are patriots of Ukraine. They risked, and this risk led to the fact that they were arrested. Arrests are being made there, but there are still people who are constantly working to change the situation," Kozlovsky said.
At the same time, he added, there is a certain part of citizens who have already managed to get disappointed at their choice not in favor of their fatherland. "I met people in prisons who took part in the seizure of administrations in Donetsk, Makiyivka. It was interesting to talk to them, to find out who was there during these seizures. They were mostly criminal offenders, thieves who received information from thieves in Russia, and they created such groups and seized [buildings]," he said.
He noted that he had recorded their conversations about those events, especially when they said there were Russians who paid money for such a "job." In his opinion, this should be constantly discussed. "We have accumulated a lot of facts about Russian armed aggression. They should become the property of the public," Kozlovsky said.
op