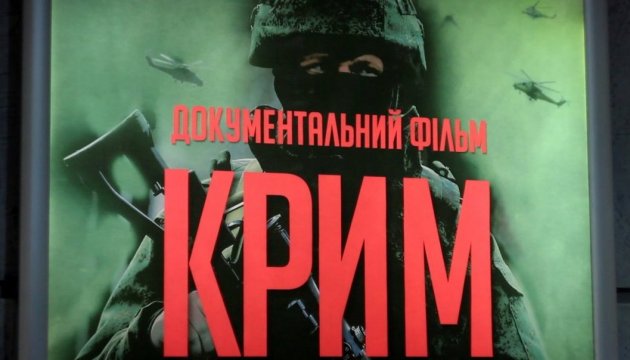 Ukrainian film about occupation of Crimea available for free
A full-length documentary "Crimea, As It Was" produced by #BABYLON'13 and DocNoteFilms and directed by Kostiantyn Kliatskin is now available for free, the press service of the Ukrainian State Film Agency has reported.
"The film is a story about the officers, soldiers and seamen who did not betray their oath of loyalty to the people of Ukraine and their firsthand accounts about Russia's invasion and annexation of Ukraine's Crimean Peninsula. They continue to fulfill their military obligations on land, on sea and in the air today," reads the report.
The film won the Rivne International Film Festival "Dream City" in the nomination "full-length documentary."
The film was shown in Belgium, Poland, Israel, Germany, Canada, Spain, Lithuania, and Portugal.
The movie was screened in Ukrainian cinemas in 2016 with the support of the Ukrainian State Film Agency.
op