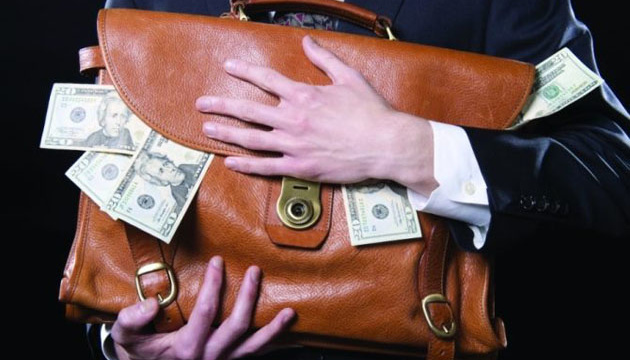 Ukraine 130th in Transparency International's Corruption Perceptions Index
Ukraine earned 30 points out of a possible 100 in Transparency International's Corruption Perceptions Index (CPI) for 2017 and took 130th position out of 180 countries.
Executive Director at Transparency International Ukraine Yaroslav Yurchyshyn announced such data during the presentation of the rating on Wednesday, an Ukrinform correspondent reports.
According to him, last year, Ukraine improved its position in the Corruption Perceptions Index only by one point and received 30 points out of a possible 100. At the same time, he recalled that in the 2016 CPI Ukraine ranked 131st out of 176 countries and had 29 points.
"Due to the fact that the cases of top corruption officials started to be sent to court in our country, that we increasingly use effective mechanisms of business and state, Ukraine scored a point. It seemed to be a positive thing, but the year before we got two. In order to get to the list of countries of the European Union in terms of figures, we need to earn at least three per year," Yurchyshyn said.
He said that the top five countries with the lowest level of corruption included New Zealand (89 points), Denmark (88 points), as well as Norway, Finland, and Switzerland (86 points).
According to the expert, the most corrupt countries in 2017 were Syria, South Sudan and Somalia.
Yurchyshyn also said that Russia received 29 points, Moldova - 31, Belarus - 44, Georgia - 56, and Poland - 60.
The expert added that according to assessment rules, zero points means total corruption, and 100 points means that there is no corruption at all.
op