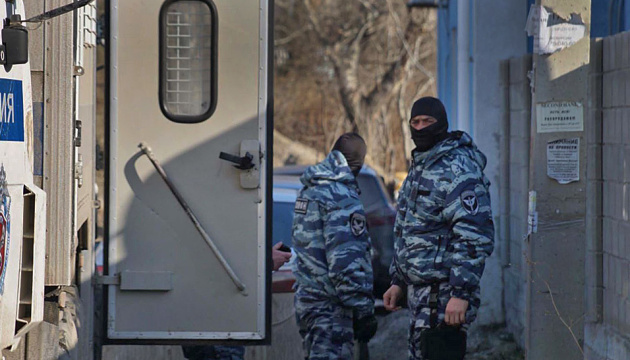 Russian occupiers detain another Crimean Tatar
One more Crimean Tatar has been detained in Russian-occupied Crimea, according to activists of the Crimean Solidarity group.
"In Simferopol, the Fountains neighborhood, a search has been conducted since 04.00 on Istidat Street (near the mosque) in the house of Mustafa Kalafatov. He has been immediately driven away. Now they are looking for forbidden literature and weapons," activists said.
According to the Crimean Tatar Resource Center, in 2017, in occupied Crimea, activists recorded 16 new political prisoners, among them 15 Crimean Tatars; 16 dead people, including 13 Crimean Tatars; 16 people missing, including 12 Crimean Tatars; 286 detainees, including 248 Crimean Tatars; and 340 people called in for questioning, including 286 Crimean Tatars.
op