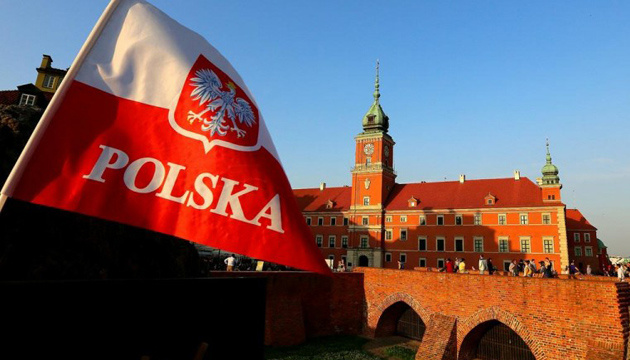 Polish Senate passes law banning 'Bandera ideology'
The Polish Senate has adopted a law on the Polish Institute of National Remembrance, which foresees criminal liability for denying the crimes of Ukrainian nationalists against Poles.
The law was adopted at about 03.00 on Thursday, February 1. The document was supported by 57 senators, mainly from the ruling Law and Justice (PiS) party, 23 senators of the opposition forces voted against it, and two senators abstained, Ukrinform's correspondent reports.
A heated discussion on the content of this law was held all day long in the Senate, first at meetings of commissions and then at a session of the upper chamber of parliament.
Opposition MPs insisted that this bill was unsuccessful and needed to be changed, because it introduces censorship in Poland for conducting discussions on the guilt of the Poles for crimes during the Second World War and worsens relations with other countries, in particular Israel and the United States.
At the same time, pro-government deputies insisted that the bill should be adopted with proposed amendments in order to avoid situations where Poland and the Polish people would be blamelessly accused of crimes against Jews during the times of war.
On January 26, the Sejm of Poland voted for a bill, which banned propaganda in the country of "the ideology of Ukrainian nationalists." The new law introduces the possibility of opening criminal proceedings against individuals who deny the perpetration of crimes by Ukrainian nationalists and Ukrainian formations that cooperated with the Third Reich.
The Ukrainian Foreign Ministry expressed deep concern that the Sejm adopted this law. The Ukrainian side urged Poland to open and constructive cooperation in the further development of Ukrainian-Polish relations.
The Polish Foreign Ministry replied that the legislative consideration of this issue had not yet been completed. At the same time, the Polish Justice Ministry stressed that the provisions of this law would not be applied to scientific and artistic activities.
Changes to this bill also led to a diplomatic scandal between Poland and Israel. According to Jerusalem, this bill is bad, because it prohibits criticism of Poles who could have been involved in the murders of Jews during the Second World War.
Warsaw rejects the accusations, insisting that it is only about protecting the good name of Poland and the Poles and rejecting groundless accusations about the participation of Poles in the Holocaust.
op