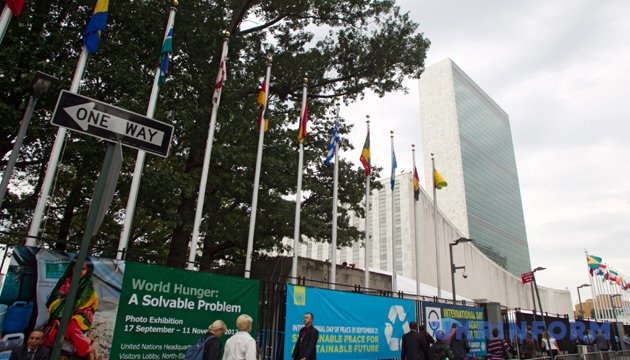 UN: 1.2 million people in Ukraine facing acute hunger
About 1.2 million people in Ukraine (26% of the population) are facing acute shortage of food due to the armed conflict in Donbas.
Food insecurity in conflict-stricken countries continues to deteriorate, meaning humanitarian efforts to provide affected communities with food relief and livelihood support remain extremely critical, FAO and WFP have told the UN Security Council.
Their latest report to the Council on food insecurity covers 16 countries: Afghanistan, Burundi, the Central African Republic, the Democratic Republic of the Congo, Guinea-Bissau, Haiti, Iraq, Lebanon regarding the Syrian refugees, Liberia, Mali, Somalia, South Sudan, Sudan, Syrian Arab Republic, Ukraine and Yemen, plus the transboundary Lake Chad Basin area.
The intensification of conflicts is a key reason behind the recent resurgence of world hunger levels following decades of steady declines, according to the UN's most recent assessment of global food security.
The number of hungry people on the planet rose to 815 million people in 2016, up from 777 million the year before, the assessment, released last October, found. The majority of the hungry live in countries wracked by conflict – 489 million people.
ol