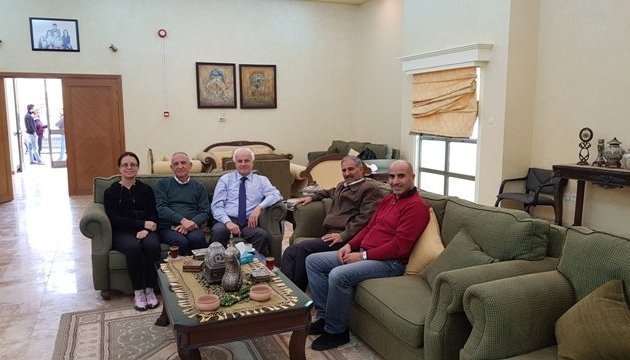 Jordan shoots film about its cultural sites, including Shevchenko Street and Park of Ukrainian-Jordanian Friendship
Jordan TV Channel has started shooting a film about the cultural heritage sites of the Kingdom of Jordan, including Taras Shevchenko Street in Amman and the Park of the Ukrainian-Jordanian Friendship.
This was reported on the website of the Foreign Ministry of Ukraine.
"Jordan TV Central Channel began to shoot programs about the cultural sights of the Kingdom of Jordan with the participation of Ambassador of Ukraine to Jordan Serhiy Pasko and about the activities of the Embassy of Ukraine in Jordan," the report reads.
According to the report, on the first day of filming, the head of the diplomatic institution told about the street named in honor of famous Ukrainian poet Taras Shevchenko in the Jordanian capital, the creation and development of the Park of Ukrainian-Jordanian Friendship, which was located next to the Great Kobzar street, where the Ukrainian diplomatic mission was located.
The Ukrainian ambassador also visited with journalists the Baptism Site on the Jordan River and spoke about the importance of the Holy Place for all Christian pilgrims, including from Ukraine.
ish