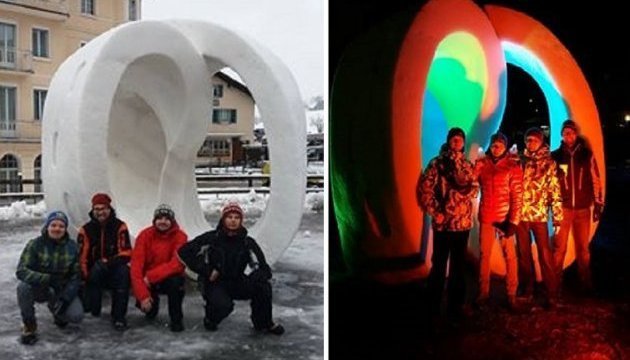 Ukrainians are winners of World Snow Festival in Switzerland. Photos
Ukrainian sculptors achieved the victory at the World Snow Festival in Switzerland for the second consecutive year.
"The Ukrainian team cut a sculpture Spiral of Time in a 3.5-meter-high snow block. It took more than four days for the men to shape it. The sculptures depicts an endless spiral of time each person travels annually. The spiral is visually divided into four parts, each of which symbolizes a season of the year. The seasons are marked with different human traces," the Ukrayinska Pravda online newspaper reports.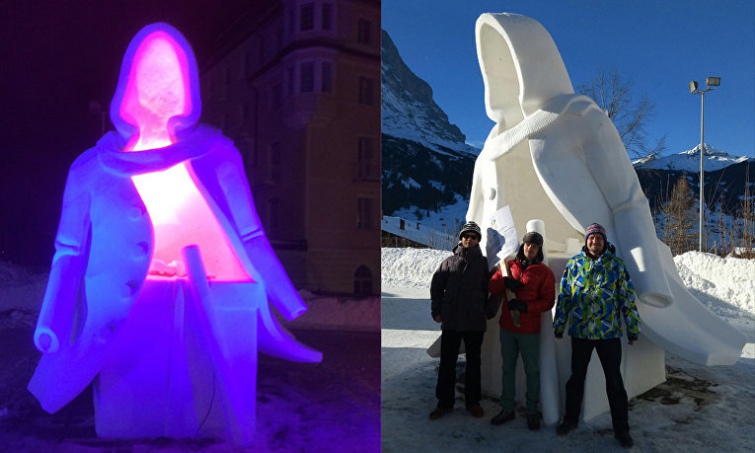 As Ukrainian team member Bohdan Kutsevych told the newspaper, the topic of this year's festival was "Four Seasons", and the topic of the last year's festival was "Magic". In 2017, the Ukrainian team won the competition, having created a sculpture in the form of a magic coat with a crook.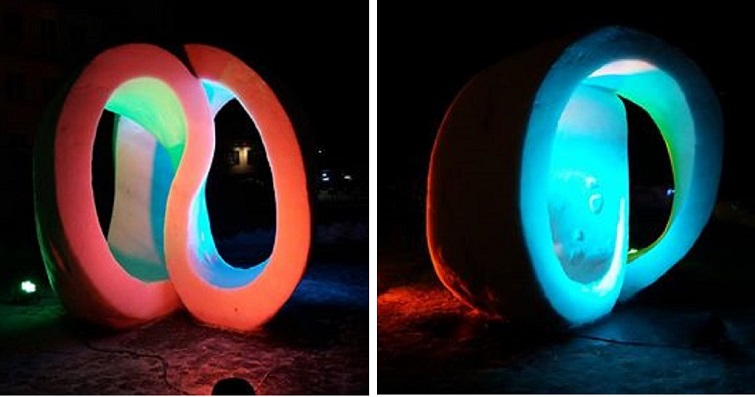 As the article reads, the Ukrainian team of four sculptors was formed five years ago. The men have already taken part in various competitions and festivals in the USA, Canada, China, Switzerland, Sweden and Ukraine.
They make sculptures of snow, sand, hay and straw and plan to work with ice as well.
This year, the teams from the USA, Japan, the UK, Germany, France, Italy, the Netherlands, Switzerland, Slovenia and Ukraine participated in the 36th World Snow Festival in Switzerland.
Photo credit: Bohdan Kutsevych
ol