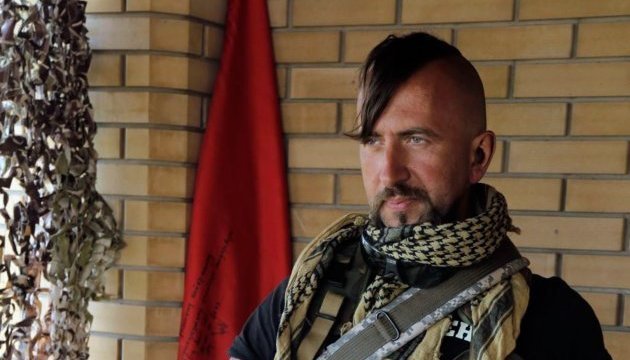 Film about Vasyl Slipak released in Ukraine
The Myth movie about the Hero of Ukraine, opera singer Vasyl Slipak, who was killed in eastern Ukraine, will be released in Ukraine on February 8.
Ukrinform learnt this from the Ukrainian State Film Agency, which backed the movie production.
A film by Leonid Kanter and Ivan Yasniy tells the story of world-renowned Ukrainian opera singer. Slipak was born in Lviv, won numerous song contests thanks to his unique voice and, ultimately, moved to France, where he lived for 19 years. Slipak had a successful career and performed on world opera stages. He actively supported the Revolution of Dignity in Ukraine, coordinated the public actions in support of Ukraine in France and eventually joined the volunteer movement.
When the military operations began in eastern Ukraine, Slipak decided to leave the stage and career in Europe and join the ranks of volunteers. Being on a combat mission, Vasyl Slipak a.k.a. Myth was killed by a sniper. 30 June 2016, Slipak was awarded the Order of Courage of the first degree (posthumously). In February 2017, President of Ukraine Petro Poroshenko awarded him the title of Hero of Ukraine posthumously.
The film directors combine two genres in the film: cinema and concert. Archival video recordings were used to show the hero in everyday life and on the stage. There are two interwoven storylines, which are so similar that it becomes difficult to distinguish between reality and fiction. The first one is the fairytale Jelsomino in the land of liars by Gianni Rodari about a boy who had a unique voice and used it to fight against the scoundrels. The second one is the story of Vasyl, who laid down his life and voice for his country as he could not be silent.
ol