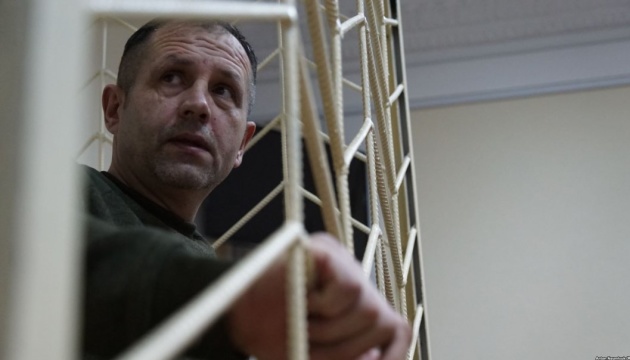 EU not recognizing verdict against Balukh
The European Union reports another violation of human rights in Crimea, does not recognize the verdict issued against Ukrainian activist Volodymyr Balukh and demands the immediate release of all illegally-detained Ukrainian citizens in Russia and Crimea.
The European External Action Service said this in a statement published on Friday, an Ukrinform correspondent in Brussels reports.
"On January 16, 2018, Volodymyr Balukh, known to have opposed the illegal annexation of the Crimean peninsula by the Russian Federation, was sentenced to three years and seven months in a penal colony by a court in the peninsula, whose jurisdiction the EU does not recognize," reads the statement.
The EU also demanded that Crimean Tatar activist Bekir Dehermendzhy, who was detained in November 2017 and who is in critical condition, be immediately granted access to appropriate medical care.
"International human rights observers must be granted full, free and unhindered access to the peninsula, and the European Union expects all illegally-detained Ukrainian citizens in the illegally-annexed Crimean peninsula and in Russia to be released as swiftly as possible," reads the statement.
The EU reaffirmed its commitment to fully implementing its policy of non-recognition of the illegal annexation of Crimea and Sevastopol.
As reported, on January 16, Kremlin-controlled Rozdolne District Court in Crimea sentenced Balukh, on trumped-up charges of storing ammunition, to three years and seven months of imprisonment and to a fine of 10 non-taxable minimum incomes. Balukh's defense team believes that he became a victim of repression for his pro-Ukrainian views - due to the flag of Ukraine hoisted in the yard of his house. He has also repeatedly stated that he does not recognize statements on Crimea's reunification with Russia.
op