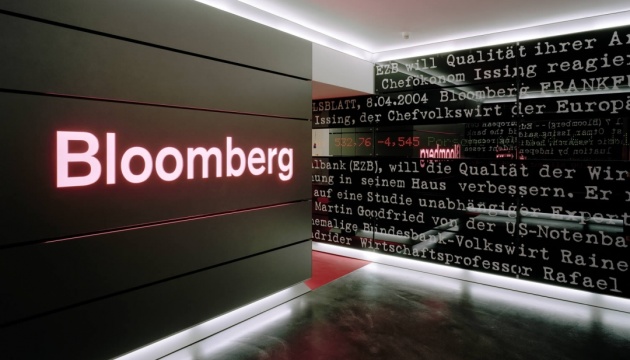 Akhmetov climbs 46 spots in Bloomberg's billionaires ranking
Ukrainian businessman Rinat Akhmetov has climbed from 439th to 393th spot in the ranking of the world's top 500 billionaires.
This follows from the Bloomberg Billionaires Index as of January 10, the 112 Ukraine television channel reports.
The oligarch's wealth is estimated at $4.98 billion, or $268 million more than at the beginning of 2017 and $66.8 million more than in early September 2017.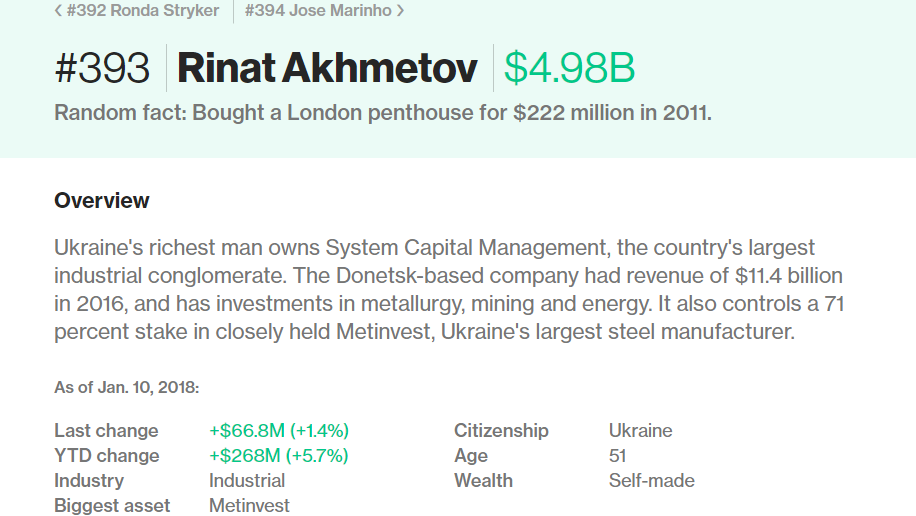 It should be noted that Akhmetov remains the only Ukrainian on the list.
According to Bloomberg, the world's richest man in 2017 was Jeff Bezos with a fortune of $106 billion.
The top five also includes Bill Gates ($93.3 billion), Warren Buffett ($87.3 billion), Mark Zuckerberg ($77.3 billion) and Amancio Ortega ($76.6 billion).
In September 2017, Bloomberg estimated the wealth of Akhmetov at $4.38 billion.
op