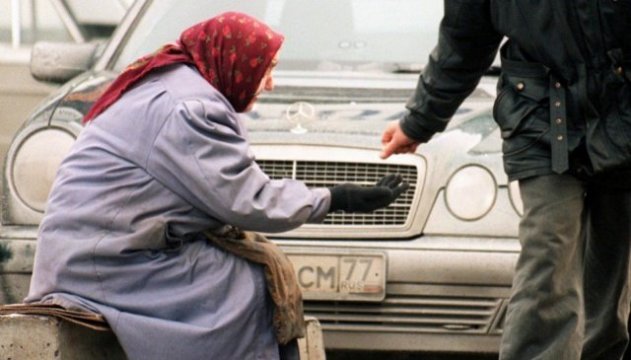 Poverty rate in Ukraine decreases to 12% - sociologists
The poverty rate in Ukraine decreased to 12% in 2017.
This is stated in the results of the study conducted by the Kyiv International Institute of Sociology.
"And this is one of the few but important achievements of Ukraine over the years. In 2008, after the beginning of the world crisis, the poverty rate increased to 21%, but then the situation began to improve. Before the outbreak of the military conflict, in 2013, the poverty rate was 9%, and, in 2014- 2016, it increased almost twofold up to 17%. But over the past year the situation improved, and the poverty rate dropped to 12%," Deputy Executive Director of the Kyiv International Institute of Sociology Viktoria Zakhozha said.
According to her, the poverty rate in Ukraine changed from 1994 to 2017. The worst situation was in the late 1990s. In 1998, 52% of respondents believed that they were almost starving.
ish