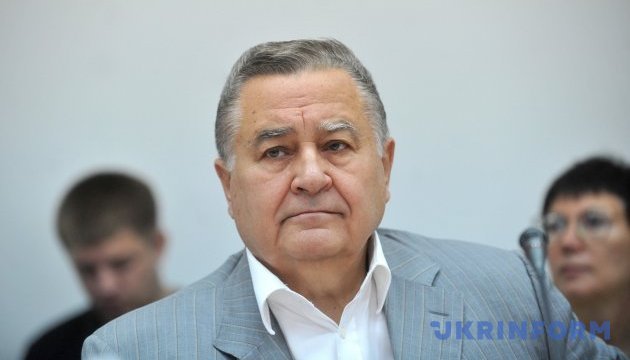 Marchuk says there is no threat of major war in Donbas
Ukraine's representative in the security subgroup of the Trilateral Contact Group, Yevhen Marchuk, has said that there is no threat of a major war in Donbas.
He stated this in an interview with Ukraine's Channel 5 late on Tuesday, January 2.
"In my opinion, there is no threat of a major war. Of course, Russia has used and will use any methods. What is Javelin? It is a very effective weapon," Marchuk said.
He recalled that Russia has similar weapons, but they are not so effective and mobile.
"This [Javelin] is a weapon of the battlefield. This is not horizontal artillery, it is not a Tochka-U with a range of 120 kilometers," Marchuk said.
According to him, Javelin anti-tank systems are not used in offensive operations.
"The main purpose of this weapon is to stop a tank attack on the battlefield, that is within view. It is not used in offensive operations like Grad... However, Russians have already stated at all levels that the U.S. has crossed the red line. Listen, but what about [the weapons] they brought to that territory, modern types of weapons and missile artillery, electronic warfare systems, anti-aircraft defense systems, tanks, including the latest ones? Did they come from the department stores? It's such a speculation that the Javelin is something very terrible. Is there nothing there? Is there a field? Do all of them have just pistols or, at the very least, Kalashnikov's rifles? It's nonsense, it's speculation," Marchuk said.
He believes that Ukraine needs to be prepared for manipulation on the part of the aggressor country and competently put forward counterarguments.
op