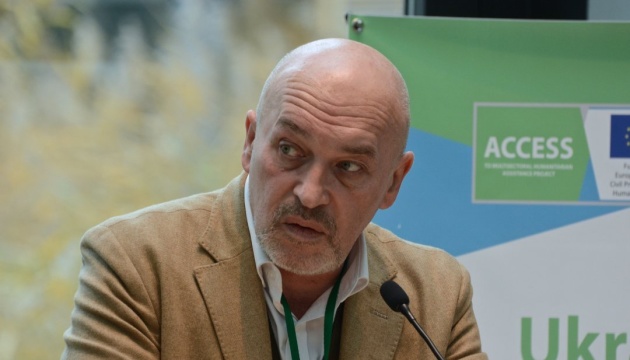 Deputy minister for occupied territories names two problems of released captives
The biggest problems for almost all released Ukrainian prisoners, who had previously lived in non-government controlled area in Donbas, are currently finding a job and housing.
Deputy Minister for Temporarily Occupied Territories and Internally Displaced Persons Heorhiy Tuka said this live on the 112 Ukraine television channel, an Ukrinform correspondent reports.
"I spoke with people who lived in non-government controlled area. They were captured under different circumstances, mostly for their pro-Ukrainian position. Of course, they cannot come back. As opposed to a certain number of IDPs who, while leaving a house in the uncontrolled area, took away their belongings, funds, documents, these people do not have anything at all. The top problem for all of them is housing, and finding a job is in second place," Tuka said.
He also noted that it was necessary to solve together with Kyiv City State Administration the issue of providing a hostel to such people. In his opinion, it will be easier with employment.
"I do not think that there will be a lot of problems with employing those I have talked to. These are people of such exciting professions as electric welder, builder, or cook. I am convinced that we will be able to help them find a job very quickly," he said.
As reported, the exchange of detainees between Ukraine and Russian-supported forces took place in Donbas on December 27. Seventy-three Ukrainians returned home. A total of 233 people were transferred to the occupied territory.
op