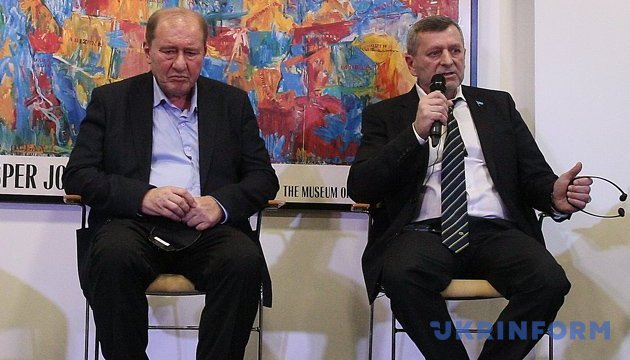 Chiygoz, Umerov sue Kremlin
Nikolai Polozov, the lawyer for deputy heads of the Mejlis of the Crimean Tatar people, Akhmet Chiygoz and Ilmi Umerov, has filed lawsuits against the administration of the Russian president, Vladimir Putin.
The lawyer reported this on Twitter.
"I have filed two administrative lawsuits against the administration of President Putin on behalf of Akhtem Chiygoz and Ilmi Umerov with the requirement to provide information on decrees on pardon," Polozov said.
The lawyer said that the classification of decrees on pardon was contrary to Part 2, Article 24 of the Russian Constitution.
As reported, on October 25, 2017, Russia unexpectedly released Umerov and Chiygoz, transferring them to Turkey, and that they arrived in Kyiv. According to Turkey's television channel Haberturk, the Turkish government exchanged Chiygoz and Umerov for two Russians accused of espionage.
At the same time, the Russian presidential administration, at the request of Chiygoz's and Umerov's lawyers to provide information on the grounds for the transfer of their clients from Crimea, said that this information was "with restricted access."
Chiygoz was detained in January 2015 for participating in a rally in support of the territorial integrity of Ukraine in front of the building of the Crimean parliament on February 26, 2014. He was accused of organizing mass disorder and sentenced to eight years in prison. Umerov was sentenced to two years in a settlement colony on charges of "calling for violation of the territorial integrity of the Russian Federation" for his statement on the ATR television channel that "Crimea is Ukraine."
op