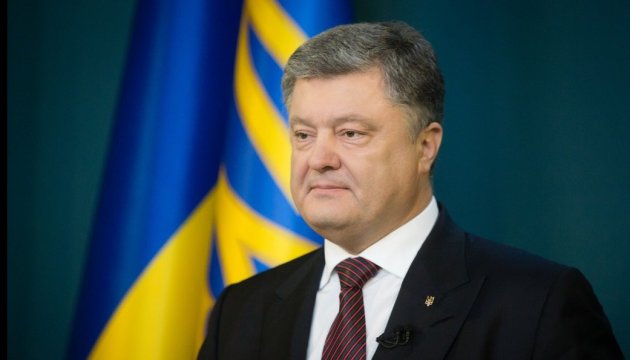 Poroshenko named Politician of the Year – poll
According to the results of the nationwide poll conducted by the Ilko Kucheriv Democratic Initiatives Foundation and the Razumkov Centre, President Petro Poroshenko has been named Ukraine's Politician of the Year.
10% of respondents supported his candidacy, according to the results of the social survey conducted from December 15 till December 19.
In addition, 7.3% of respondents called former head of Odesa Regional State Administration Mikheil Saakashvili as the politician of the year; 6.4% - Head of the Batkivshchyna Party Yulia Tymoshenko; 5.3% voted for Head of the Radical Party faction Oleh Lyashko.
At the same time, 4.9% of respondents named Prime Minister Volodymyr Groysman as the politician of the year; 4.2% - Vadym Rabynovych; 2.1% - Anatoliy Hrytsenko; 1,5% - Yuriy Boyko, Andriy Sadovy, Yevhen Murayev. However, 19.7% of respondents answered that there were no good politicians in Ukraine; 14.6% - could not answer the question.
The social survey was conducted in all regions of Ukraine except for Crimea and the occupied territories in Luhansk and Donetsk regions. A total of 2,000 respondents aged 18 and older were interviewed.
ish