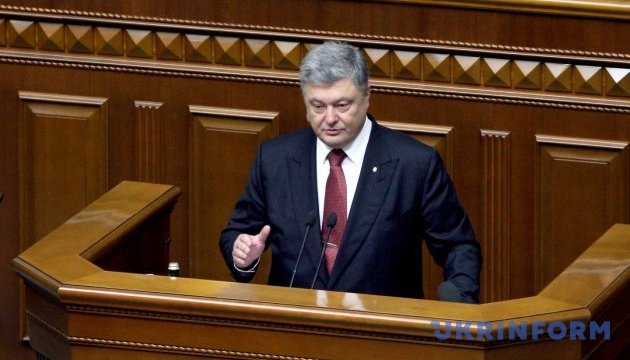 President orders support for captive Ukrainians after their release
Ukrainian President Petro Poroshenko has ordered the provision of medical and logistical assistance to captive Ukrainians after their release.
The parliament's first deputy head, Ukraine's representative in the humanitarian subgroup of the Trilateral Contact Group, Iryna Gerashchenko, said this after a special meeting in the administration of the head of state. She did not disclose the names of the Ukrainians who are to be released, the 112 Ukraine television channel reports.
"Ukraine's president has just ordered that, first, all hostages who will be released on December 27 must undergo medical and psychological rehabilitation in hospitals that previously treated deputies and ministers, but now their doors will be opened to our prisoners The president also instructed the Defense Ministry to do everything to ensure that our men and women who will be released could be delivered to their families. All logistics and technical issues have been discussed," Gerashchenko said.
According to her, militants should only fulfill all the agreements reached earlier by the parties.
It became known that prisoner swap under the formula "306 for 74" would be held on Wednesday, December 27. The time and place are not reported for security reasons. It is envisaged that Ukraine will hand over the persons whose dismissal does not contradict the legislation.
op