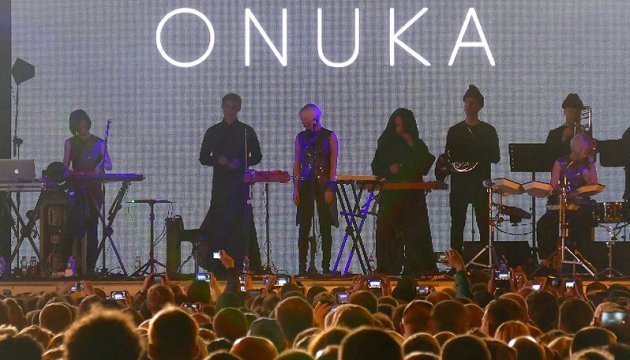 Ukrainian band ONUKA performs Carol of the Bells at Lviv Airport. Video
Ukrainian electro-folk band ONUKA performed Ukrainian Christmas song Shchedryk, famous worldwide as Carol of the Bells, at the Lviv airport.
In such a way the musicians congratulated passengers on the upcoming holidays.
"Our year was very fruitful. It was exhausting, interesting, unsurpassed, unexpected. We had hundreds of performances, met different people, visited different cities. We had exciting shootings, daily work at a studio, rehearsals and recording of the orchestra, sold-outs in the old theaters and performed on the ultra-modern stage of the Eurovision Song Contest. I thank my team and musicians – you are unsurpassed, conscientious, talented and the best people! Why did we decide to shoot this video at the airport? Because we live on the move! Happy holidays to all," the band's frontwoman wrote in Facebook.
ol