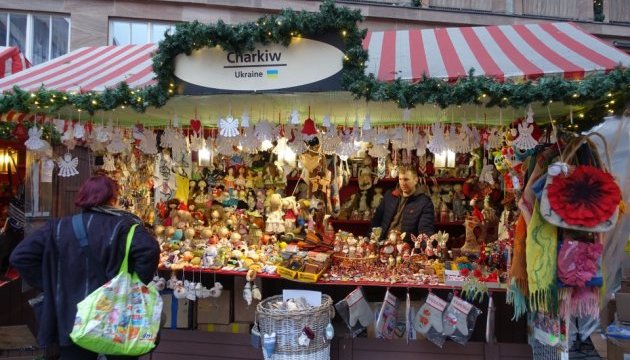 Kharkiv participates in Christmas Market in Nuremberg
Kharkiv is a sister city of Nuremberg, Germany, and a regular participant in the local Christmas Market, one of the most famous and most spectacular markets in Germany.
An Ukrinform correspondent visited the Ukrainian kiosk at the market.
"Almost everything is made in Kharkiv, and almost all of this is handmade," seller Oleksandr says.
He is for the first time at this fair, but the city is a regular participant in holiday trade. Nuremberg allocated a lot of space for sister cities, with goods to be sold until Christmas.
There are a lot of visitors from different countries. Embroidered clothing and ceramics, souvenirs and national drinks draw the attention of visitors to Kharkiv's stand. The Germans like embroidered clothes, felt goods, bags, whereas Santa Clauses are mostly bought by Americans, Oleksandr says.
The Nuremberg city hall told Ukrinform's correspondent that 7,000 Ukrainian tourists had visited Nuremberg from the beginning of this year to late October, or 43% more than a year ago.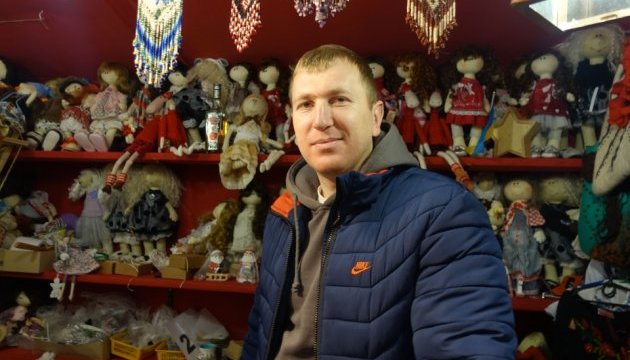 op