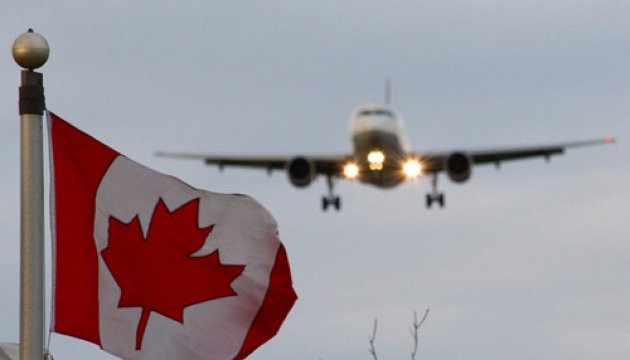 Canadian government should cancel visas for Ukrainians - parliament
Canada should announce its intention to introduce visa-free travel for Ukrainian citizens.
This is stated in a report prepared by the Canadian Parliament's Standing Committee on National Defense entitled "Canada's Support to Ukraine in Crisis and Armed Conflict," which was made available to Ukrinform.
"The Committee recommends that the Government of Canada announce a plan to grant visa-free travel to Canada for Ukrainians," reads the document.
In addition, deputies proposed reinstating a youth mobility program, which was suspended several years ago.
"The Committee recommends that the Government of Canada reinstate the Youth Mobility Agreement with Ukraine to allow for qualified Ukrainians to apply for travel and work within Canada for up to one year as a means to further enhance Canadian and Ukrainian economic and cultural cooperation," the report says.
In the autumn of 2010, former Prime Minister of Canada Stephen Harper, during his first visit to Ukraine, signed a memorandum of understanding between the Cabinet of Ministers of Ukraine and the Government of Canada on youth exchanges. The document introduced a simplified regime for mutual travel by the young people of both countries for the purpose of study and employment. However, after a few years, the memorandum was suspended and has not yet been reinstated.
op