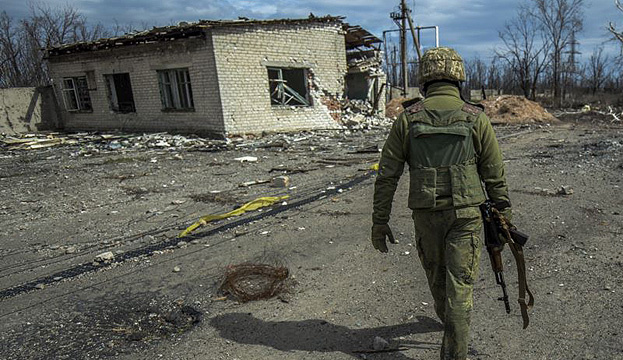 Fifteen civilians killed, 72 injured in Donbas over three months - UN
Fifteen civilians have been killed and 72 more have been injured in the conflict zone in eastern Ukraine for the period from August 16 to November 15 this year.
This is stated in the 20th report on the human rights situation in Ukraine, which was presented by Head of the UN Human Rights Monitoring Mission in Ukraine Fiona Frazer on December 12, an Ukrinform correspondent reports.
"Between August 16 and November 15, 2017, the UN Human Rights Monitoring Mission recorded 87 conflict-related civilian casualties. This included 15 civilians killed and 72 injured. This is a 48% decrease as compared to the last reporting period of May 16 to August 15, 2017, during which 168 civilian casualties (26 deaths and 142 injuries) were recorded," Frazer said.
According to the report, the leading causes of casualties were mines, explosive remnants of war (ERW), booby traps and improvised explosive devices (IEDs), which accounted for 59.8% of all civilian casualties recorded, while shelling was responsible for 23%, and fire from small arms and light weapons for 17.2%.
At the same time, Frazer said that the OSCE Special Monitoring Mission had recorded an escalation of the armed confrontation in November-December.
In this context, she noted that the UN Human Rights Monitoring Mission highlighted in its previous, 19th report, and continued to see in the period covered by the 20th report when renewed commitments to the ceasefire are made, the harmful impact of the conflict on civilians is substantially reduced.
"We, therefore, once again call on the parties to the conflict to strictly and immediately adhere to the ceasefire and to implement all other commitments in the Minsk Agreements, including the withdrawal of heavy weapons and the disengagement of forces and hardware," Frazer said.
She noted that the conflict in the east of Ukraine has an impact on 4.4 million people, and those who live near the contact line endure the brunt of the hostilities, because the violation of the ceasefire regime in an active conflict zone creates constant insecurity and hardships, restricts their freedom of movement and prevents access to goods and services.
"With no end in sight to the conflict, this burden is reaching an unbearable level for the conflict-affected population," Frazer said.
op