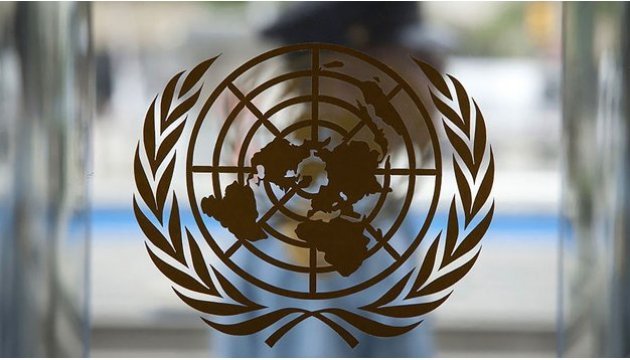 UN documents torture and arrests of Crimean Tatars by Russia
The Office of the United Nations High Commissioner for Human Rights (OHCHR) has documented numerous cases of human rights violations by Russia in the occupied Crimea, which mostly affected the rights of the Crimean Tatars.
Head of the UN Human Rights Monitoring Mission in Ukraine Fiona Frazer said this at the presentation of the 20th report of the mission on the situation of human rights in Ukraine, which covers the period from August 16 to November 15, 2017, an Ukrinform correspondent reports.
"The Russian Federation, as the occupying power, continued to impose its own legal framework on the peninsula, in violation of international humanitarian law. Furthermore, the manner in which the legal framework was imposed raised grave human rights concerns, with documented cases of arbitrary arrests and detention, torture and ill-treatment, as well as restrictions on the freedoms of peaceful assembly, opinion and expression. These human rights violations are disproportionately affecting Crimean Tatars," Frazer said.
She said that during the reporting period 49 Crimean Tatars were arrested and briefly detained for holding peaceful one-person pickets in various locations throughout the occupied Crimea. In addition, following house raids, ten Crimean Tatars were arrested and charged with either membership in a terrorist organization or with engaging in extremist activities. Nine other Crimean Tatars who came to show solidarity and monitor the actions of law enforcement officers were detained and charged with administrative offenses.
Frazer also said that in one particularly egregious case, a Crimean Tartar was arrested by the FSB early on September 13 and held incommunicado. The next day, he was left at a bus station in Simferopol in a grave physical and emotional state with clear signs of bodily injuries.
"He had been beaten and tortured, including with electric shocks, in order to force him to make incriminating statements against himself and others. No formal record of his arrest was made, and no official charges were brought against him," she said.
According to Frazer, OHCHR notes that this and other arrests during August-November were often preceded by raids of Crimean Tatar homes conducted by law enforcement agencies.
"There were 18 such raids recorded by OHCHR during the month of November alone - a record in 2017. These and other such trends will continue to be closely monitored," she concluded.
op