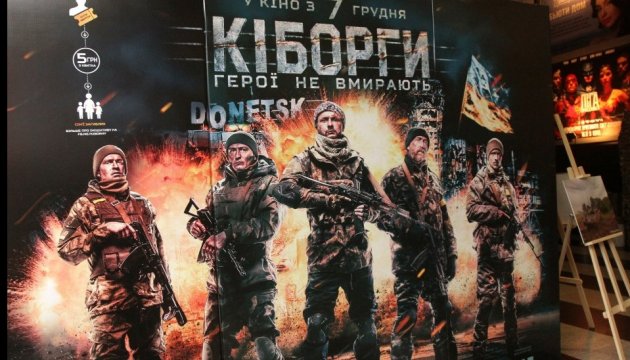 The Cyborgs to be screened in Baltic countries, Poland and Canada
The Cyborgs, an Akhtem Seitablayev's film about the defenders of the Donetsk airport, will soon be screened abroad.
"We primarily shot this film for Ukrainian viewers as we are deeply concerned with this topic which is a part of our contemporary history. However, when shooting the film, we also realized that the world should see this film because the war is ongoing in Ukraine. The world should know and remember what is happening in Ukraine. Currently, the Baltic countries, Poland and Canada show interest in screening this film," producer of The Cyborgs Ivanna Dyadyura told a press conference.
In addition, she said, an agreement has already been reached with the Foreign Ministry to screen the movie at the Ukrainian embassies in different parts of the world throughout the year.
The Cyborgs feature motion picture is a story about present-day heroes who create a new Ukraine. Despite the difference in origin and age, the defenders had one common goal to protect their native land from the aggressor.
The picture tells the story of one combat alert mission within several weeks in September 2014.
The premiere screening is scheduled for December 6, the Day of the Armed Forces of Ukraine.
ol