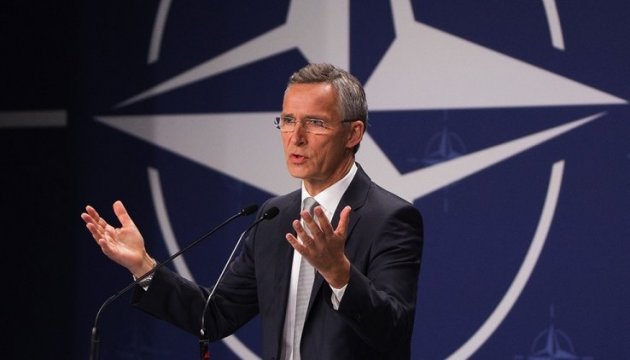 NATO respects Ukraine's right to hold referendum on joining alliance - Stoltenberg
NATO recognizes and respects the intentions and the right of Ukraine to hold a referendum on joining the North Atlantic Alliance.
NATO Secretary General Jens Stoltenberg said this in Brussels on Monday, an Ukrinform correspondent in Brussels reports.
"It is for Ukraine to decide whether they would like to become an aspirant country or apply for membership in NATO. That's, of course, for Ukraine to decide whether they do that during a referendum or in another way. That's a national Ukrainian decision," he said. 
He recalled that the issue of NATO enlargement depends not only on countries seeking to join the organization, but also on all 29 allies.
"I welcome the fact that Ukraine is focused on reform, because regardless of the question of membership, reform of the Ukrainian defense and security institutions, modernizing the Armed Forces, practical cooperation with NATO and NATO allies is important to strengthen Ukraine and make Ukraine more resilient. It will be something which is important regardless of the question of membership, and NATO will continue to provide support for this kind of reforms," Stoltenberg said.
As Ukrinform reported, Ukrainian President Petro Poroshenko announced an initiative to hold nationwide referendums in Ukraine on the state's accession to NATO and the European Union.
op