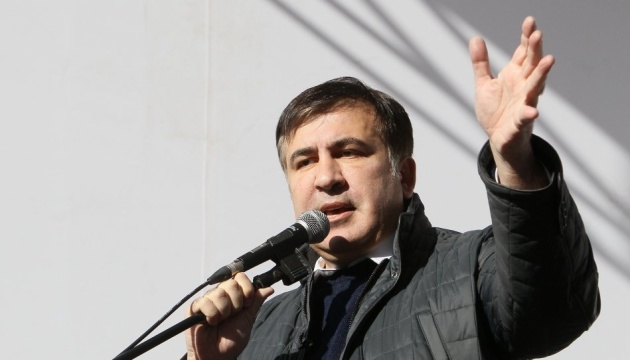 Saakashvili's stay in Ukraine extended for three months
Former Head of Odesa Regional State Administration Mikheil Saakashvili has said that his term of stay in Ukraine has been extended for three months.
Saakashvili wrote this on Facebook, posting photos of the State Migration Service's certificate on a petition for protection in Ukraine, which has a note on registration until March 1, 2018.
"Very polite women employees of the Migration Service gave me a certificate extending the period of my lawful stay in Ukraine for another three months and even kindly treated me to a cup of tea," Saakashvili wrote.
At the same time, he added, "there is a threat - the SBU received a decision on the search of my apartment and office premises in the case on a coup."
As Ukrinform reported, Ukrainian Justice Minister Pavlo Petrenko said that Saakashvili had filed a lawsuit on the question of obtaining refugee status.
Saakashvili received Ukrainian citizenship in line with a presidential decree at the end of May 2015. Saakashvili headed Odesa Regional State Administration from May 30, 2015 to November 9, 2016, and then he tendered his resignation.
On July 26, 2017, the president stripped him of Ukrainian citizenship. According to the Presidential Administration, the reason for such a decision was inaccurate information provided by Saakashvili when applying for citizenship.
On October 31, Saakashvili appealed to the High Administrative Court of Ukraine with a lawsuit against the president, in which he asks to declare illegal and cancel the decree stripping him of Ukrainian citizenship.
op