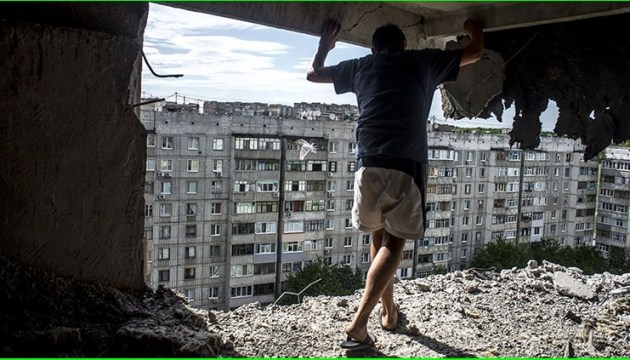 Over 10,220 Ukrainians killed in Donbas war - UN
Members of national parliaments of NATO countries have been informed in Brussels about the human losses that Ukraine suffered as a result of Russian aggression.
First Deputy Speaker of the Verkhovna Rada Iryna Gerashchenko announced these data at a meeting of the Ukraine-NATO Inter-Parliamentary Council, an Ukrinform correspondent in Brussels reports.
According to the UN, over 10,220 Ukrainians have been killed as a result of Russian aggression since 2014. In particular, 2,335 Ukrainian servicemen (including three women) were killed.
A total of 137 children, including 90 boys and 47 girls, were killed.
In addition, 298 citizens of other countries, including 80 children, were killed in the shooting down of Flight MH17 in Donbas by a Russian Buk missile.
More than 8,390 Ukrainian servicemen, including 24 women, were injured.
A total of 1,374 women became widows in Ukraine, and 2,190 lost their sons.
About 1.5 million people became displaced persons. Among them 676,000 are women and 248,000 are children.
Today, 162 Ukrainians are held hostage in uncontrolled areas in Donetsk and Luhansk regions. Ten women and six teenagers are among them.
A total of 403 people are missing in Donbas.
A further 16 Ukrainian citizens became political prisoners and illegally detained in Russia.
The Kremlin regime detained 53 Crimean Tatars for their political views and non-recognition of the occupied territory of Crimea.
op