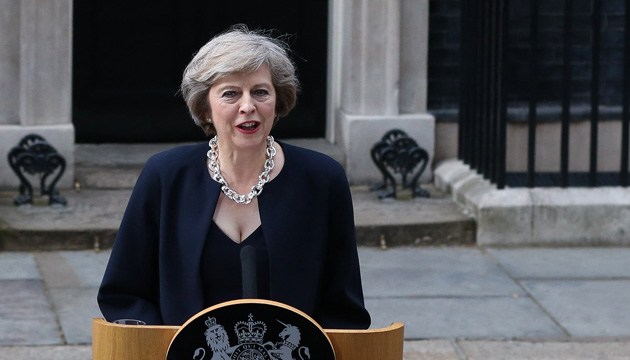 Europe must be 'open-eyed' to Russia's threat - Theresa May
British Prime Minister Theresa May has called on European leaders to remain "open-eyed" to Russia's threat, according to Sky News.
"Theresa May has warned European leaders to remain 'open-eyed' to the threat of 'hostile' Russia as she accused Moscow of attempting to destabilize the continent," the report says.
Arriving in Brussels for an EU summit focused on the bloc's partnership with eastern European countries, the prime minister offered a stark assessment of Russian President Vladimir Putin's actions.
"We must be open-eyed about the actions of hostile states like Russia who threaten the potential growth of the Eastern Neighborhood and who try to tear our collective strength apart," May said.
According to her, Britain is unconditionally committed to continuing to play its leading role in maintaining Europe's security.
"We may be leaving the EU, we're not leaving Europe," she said.
The 5th Eastern Partnership summit is taking place in Brussels on Friday, November 24.
The Ukrainian government delegation at the high-level meeting is headed by President Petro Poroshenko.
From the EU side, the summit will be hosted by European Council President Donald Tusk and European Commission President Jean-Claude Juncker.
The leaders will discuss cooperation in strengthening economy and governance, converging societies, developing transport infrastructure, enhancing security of supply in the energy sector, visa liberalization, cooperation in the field of education and science, as well as bilateral relations between the countries.
op