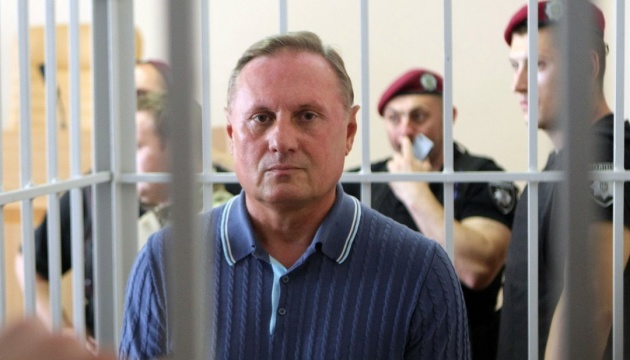 Court leaves ex-Party of Regions MP Yefremov behind bars
Starobilsk District Court in Luhansk region has rejected a petition lodged by lawyers for former Party of Regions MP Oleksandr Yefremov to change the measure of restraint for him in the form of detention, the press service of the Ukrainian Prosecutor General's Office (PGO) has reported.
"During a court hearing, one witness was interrogated and the defense team's petition to cancel the measure of restraint in the form of detention was considered. Following the consideration, the court left Oleksandr Yefremov in custody. The trial in the criminal proceedings is underway," the statement reads.
The next court session is scheduled for November 28. Two more witnesses in the case are to be heard.
As Ukrinform reported, the Prosecutor General's Office sent an indictment against Yefremov to court on January 4. He is accused of organizing the seizure of the building of Luhansk Regional State Administration, aiding in the seizure of the building of the SBU office in Luhansk region, committing intentional actions in order to change the boundaries of the territory and state border of Ukraine, providing organizational support in the creation and activity of the "LPR" group, and committing high treason.
On July 30, 2016, Yefremov was detained at Boryspil airport, where he, according to the PGO, tried to fly out to Vienna. On January 13, 2017, Yefremov was taken from Kyiv to Starobilsk, where he is currently under arrest.
op