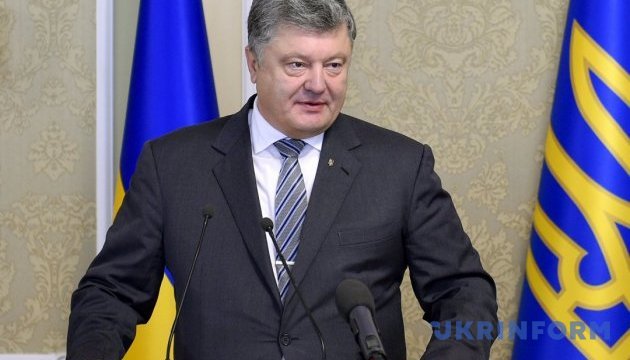 Poroshenko tops rating of presidential candidates
Petro Poroshenko has topped the rating of candidates in possible presidential elections, according to a survey conducted by the SOCIS Joint Center for Social and Marketing Research, the Kyiv International Institute of Sociology and the Rating Sociological Group, an Ukrinform correspondent reports.
The head of the analytical department at the SOCIS Center, Oleksandr Chashkovsky, said during the presentation of the results of the survey that if the presidential elections were held next Sunday, Poroshenko would have received support from 9.8% of respondents and 11.9% of those who will go to the polls.
Yulia Tymoshenko is in second place. She would be supported by 8.8% and 10.7% of those who will participate in the elections. Sviatoslav Vakarchuk is third, with 7.4% and 9% of support respectively.
In addition, Chashkovsky noted that about 21% of voters were undecided and 18% did not plan to vote at all.
op