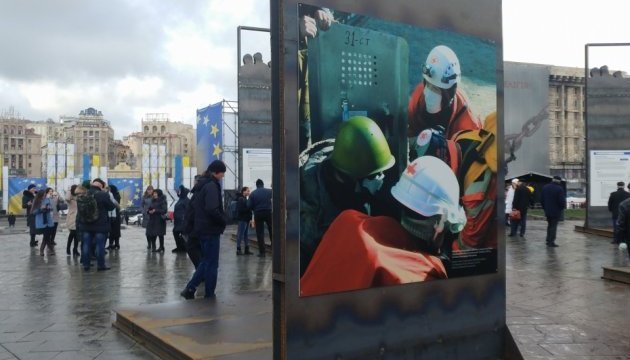 Exhibition dedicated to anniversary of the Revolution of Dignity opens on Independence Square in Kyiv. Photos
The exhibition in form of stalls with photos and texts has opened on the Independence Square in Kyiv to remind about the events of the Revolution of Dignity and inform about further plans for the commemoration of the fallen heroes.
Director of the National Memorial Complex of the Heroes of Heavenly Hundred – the Museum of the Revolution of Dignity Ihor Poshyvailo said during the opening ceremony, an Ukrinform correspondent reports.
"The exhibition is called 'Maidan: Landscapes of Memory.' It is devoted to the Day of Dignity and Freedom and shows the memories of the past and plans for the future," Poshyvailo said.
According to him, the exhibition has several rows of stalls. The first row exhibits the photos taken during the Revolution of Dignity, while the second one shows information and a chronicle of events from social networks.
Poshyvailo specified that a total of 48 stalls are located on the Independence Square. The exhibition will be open until the end of winter, and then the stalls will be delivered to the site where the Museum of the Revolution of Dignity will be built later.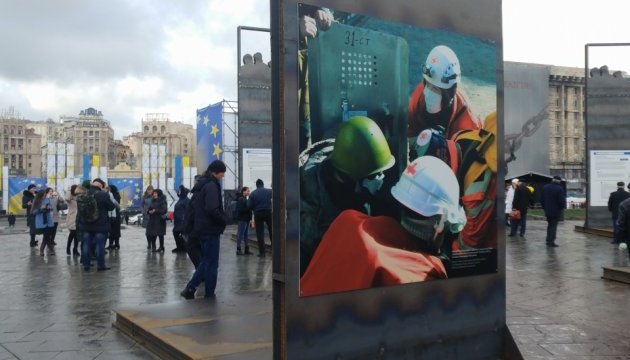 ol