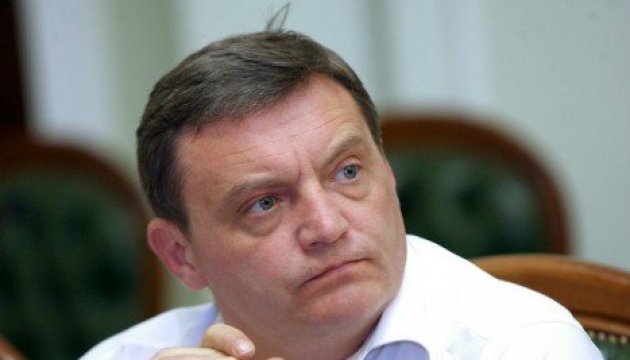 Russia to withdraw troops from Donbas next spring - deputy minister
Deputy Minister for Temporarily Occupied Territories and Internally Displaced Persons Yuriy Hrymchak believes that the Kremlin will withdraw its troops from eastern Ukraine in the spring of 2018.
He said this in the Dossier program with Serhiy Rudenko on the Espero.TV channel.
"This is the information that I personally received from several sources in Moscow. I was even told the exact time when it will happen. This is March-April 2018," Hrymchak said.
At the same time, he declined to name people who reported this to him.
"There are people who run risks when transmitting something [information]," the politician said.
In addition, according to the deputy minister, this view is also confirmed in open sources, which, he said, report that "funding for the occupied areas from Russia for next year is not envisaged."
"It is also known that until which month all this will be funded - until September next year," the politician said.
Hrymchak also said that during rotations Russian troops do not leave any weapons and ammunition to militants.
"They retreated and went out," he explained.
The behavior of the leaders of armed groups is also a sign of the rapid withdrawal of Russian-terrorist troops from the temporarily occupied areas, he said.
"Some leaders started to look for housing in Abkhazia, in Moscow region," Hrymchak added.
op