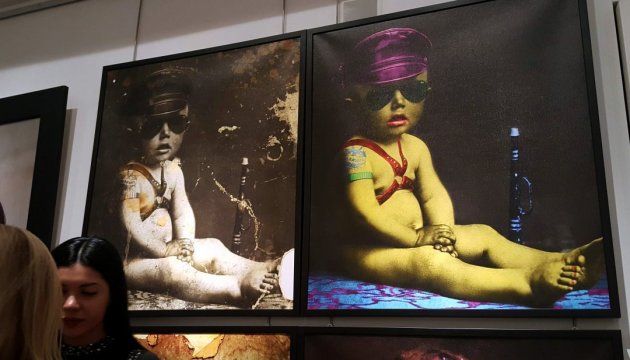 Works by Ukrainian artists Babak and Matveev presented at Broadway. Photos
The works by world-famous Ukrainian artists Mykola Babak and Evgene Matveev (art duo "BM Babak-Matveev") for the first time became a part of the group exhibition at the Alexandre Gertsman Contemporary Art Gallery, which opened in the center of New York on Friday.
Artists, diplomats, experts, journalists and modern art lovers attended the exhibition opening, an Ukrinform correspondent reports.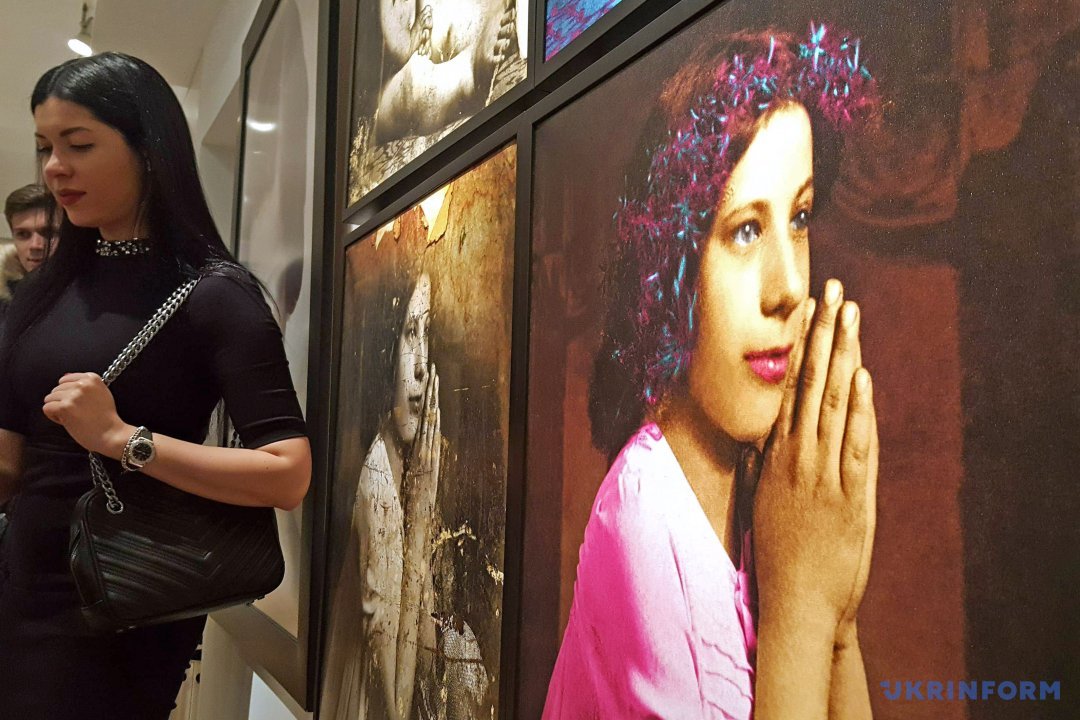 "It is an uncommon event to strengthen Ukraine's international image. It is the soft power of promotion of the national interests, which everyone is talking about today. It gives an opportunity to send a message to the world on the political, economic, cultural and spiritual changes in our country," Permanent Representative of Ukraine to the United Nations Volodymyr Yelchenko said at the exhibition.
He stressed that the world should reveal the "inexhaustible potential" of Ukraine. According to Yelchenko, the exhibition is also "an excellent platform for generating ideas for Ukraine's promotion on the international arena."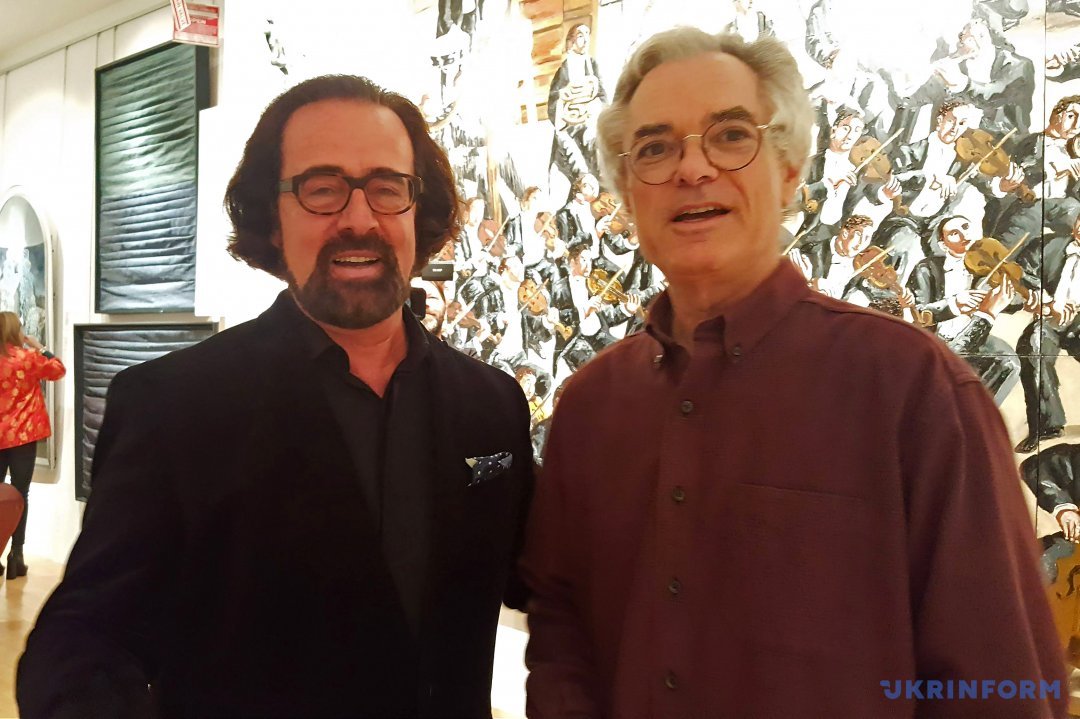 Ukrainian artist Mykola Babak is known for his participation in the 51st Venice Biennale with the National Project. Evgene Matveev is a laureate of the silver medal of the USSR Academy of Arts. Both artists are laureates of the T.G. Shevchenko National Prize of Ukraine and have the title of the People's Artist of Ukraine. Three years ago, the artists started to work in a duo and have already created several large-scale projects.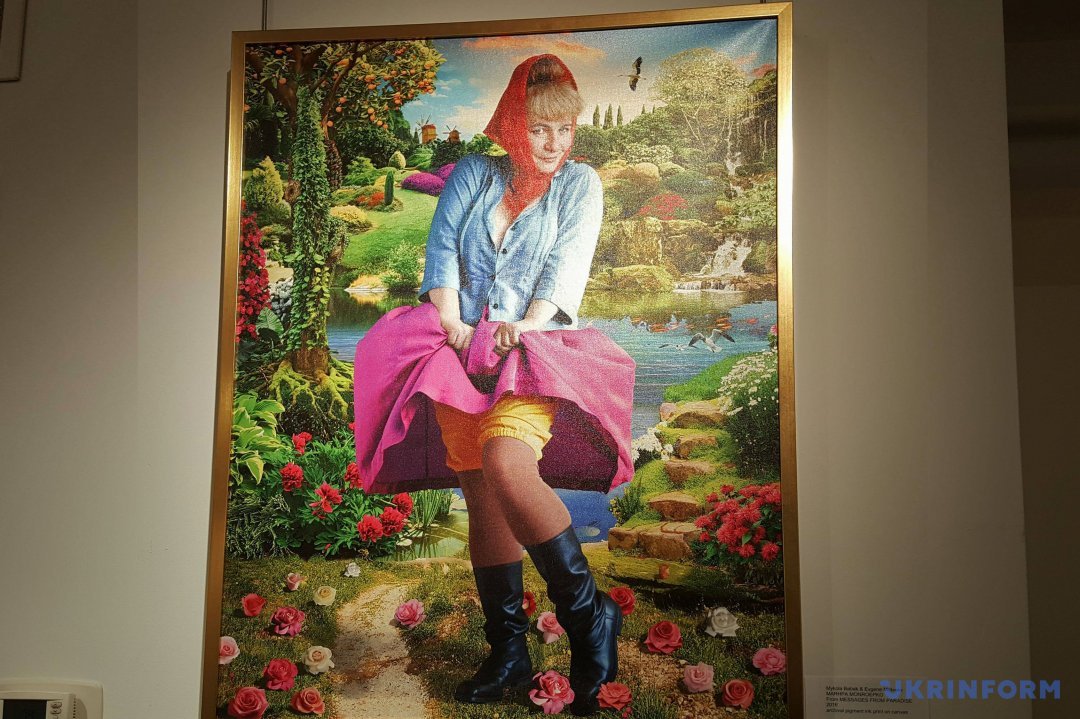 The exposition with participation of the art duo BM Babak-Matveev will last until April 2018.
ol