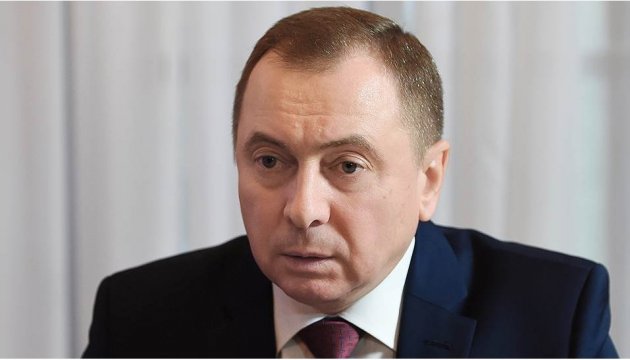 Belarus ready to send peacekeepers to Ukraine - Foreign Ministry
Belarus is ready to send a peacekeeping force to Ukraine, Belarusian Foreign Minister Vladimir Makei has said.
He told this to journalists on Wednesday following a meeting with Russian Foreign Minister Sergei Lavrov in Moscow, BelTA reports.
"We are ready to send a respective peacekeeping contingent, if it is acceptable to all interested countries, in order to participate in solving peacekeeping tasks," Makei said.
The minister recalled that Belarusian President Alexander Lukashenko said in an interview with the Euronews channel back in 2014 that the country was ready to send a peacekeeping force to Ukraine to help restore peace and calm.
The diplomat said that the position of Belarus on the situation in the eastern regions of Ukraine had long been known: the republic is extremely interested in the rapid establishment of stability there.
"We, of course, are ready to do everything to ensure that the current conflict situation is solved and that peace and calm come to these areas," he said.
Makei recalled that Minsk had become the platform for regular talks of the Trilateral Contact Group on the settlement of the crisis in Ukraine.
"No matter how anyone evaluates the work of this Trilateral Contact Group, I believe that it is making a productive, important contribution to crisis management. We intend to continue to provide a platform and do our utmost to ensure peace and stability in this region," he said.
op