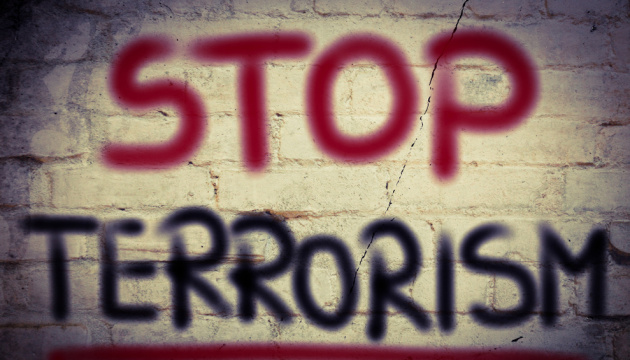 Ukraine 17th in global terrorism rating
Ukraine is one of the twenty countries most affected by terrorism, according to a report on the state of global terrorism in 2017 (the Global Terrorism Index 2017), which was published by the London-based Institute for Economics and Peace on November 15, Deutsche Welle reports.
According to the report, Ukraine is 17th among the countries affected by of terrorism. According to this indicator, Ukraine received 6.6 points on a 10-point scale.
In general, experts included six countries in the list of countries with the "highest" level of influence of terrorism on life, in particular, Iraq (10 points), Afghanistan (9.4), Nigeria (9), Syria (8.6), Pakistan (8.4), and Yemen (7.9).
Ukraine was included in a group of countries with a "high" level of influence of terrorism, along with such states as Somalia, India, Turkey, Libya, Egypt, Sudan, and others. In Western European countries, the highest impact of terrorism, according to experts, was recorded in France (6 points, 23rd place). The United States occupies 32nd place (5.4 points), Russia 33th (5.3 points), and Britain 35th (5.1 points).
The report notes that the level of influence of terrorism in Ukraine decreased compared to the report for the past year. In the Global Terrorism Index 2016, Ukraine ranked 11th with 7.1 points.
op