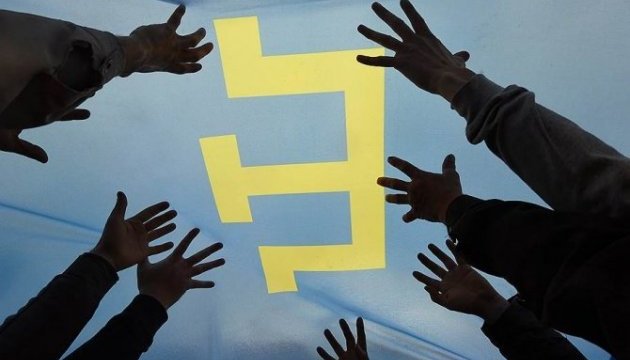 Russia strengthens persecution of Crimean Tatars in Crimea - Human Rights Watch
The Russian authorities in the occupied Crimea have intensified the persecution of the Crimean Tatars with the obvious aim of completely suppressing dissent on the peninsula, the Human Rights Watch international human rights organization said in a report on November 14.
"Russian authorities in Crimea have relentlessly persecuted Crimean Tatars for their vocal opposition to Russia's occupation since it began in 2014. They have portrayed politically active Crimean Tatars as extremists and terrorists, forced many into exile, and ensured that those who choose to stay never feel safe to speak their mind," Radio Free Europe/Radio Liberty quoted Hugh Williamson, HRW's Europe and Central Asia director, as saying.
Human rights defenders also documented detention and fines for Crimean Tatars who peacefully staged single-person pickets to protest the arrest and prosecution of other Tatars.
Since 2015, Russian authorities have arrested at least 26 people on charges of involvement with the Islamist movement Hizb ut-Tahrir, banned as a terrorist organization in Russia since 2003 but not proscribed in Ukraine, nor in most of Europe.
Human rights activists emphasize that as an occupying power, Russia should respect, unless absolutely prevented from doing so, Ukrainian laws that were in force in Crimea when it commenced its occupation.
"However, Russia rejects its status as an occupying power and applies its federal laws to Crimea, including criminalizing activity not previously criminalized on the peninsula," Human Rights Watch said.
op