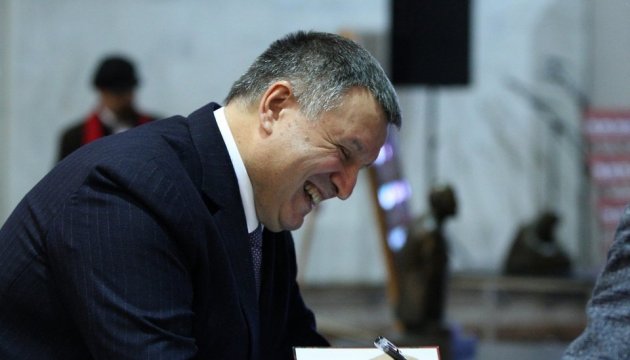 Interior minister presents book about Lenin
Ukrainian Interior Minister Arsen Avakov has presented his book entitled "Is Lenin with Us?" which he wrote in co-authorship with well-known Ukrainian figures.
The book was presented at the Ukrainian House on November 7, an Ukrinform correspondent reports.
The event was organized in the style of a "Soviet assembly," and its leader was an actor dressed in a costume of Lenin.
While presenting the book, Avakov noted that he was inspired in 2007 when, while working as Kharkiv regional governor, he published an article "Lenin with Us," which is now supplemented with reviews by the readers of the article, materials on the demolition of monuments to Vladimir Lenin, de-communization, etc.
In addition, the minister said that the book contains a selection of considerations and reviews by well-known Ukrainian politicians, public figures and publicists, including Volodymyr Vyatrovych, Yevhen Zakharov, Mykola Knyazhytsky, Vitaliy Portnikov and Ihor Zhdanov.
"'Is Lenin with Us?' is a book-question, a book-discussion, and for someone, perhaps, a book-provocation. I believe that our society is in urgent need of a broad public debate about the role and place in the history of our country of a communist project and the image of Lenin as its symbol. Who is he, person and myth of Lenin: a symbol of a great communist idea or the incarnation of terrible atrocities? Should we remember him? Should we forgive him? These thoughts are with you and for you," Avakov said.
According to him, the book is published in three languages - in Ukrainian, Russian, and English.
The presentation was attended by politicians, government officials, as well as prominent public and public figures and journalists.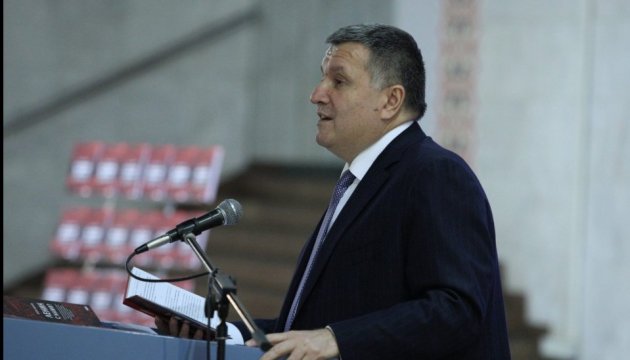 op