U.S. Congress presents draft resolution on Holodomor in Ukraine
The draft resolution dedicated to the 85th anniversary of the Holodomor-Genocide in Ukraine was presented in the U.S. Congress on Tuesday, November 7, Ukrainian Ambassador to the United States Valeriy Chaly has told Ukrinform.
He noted that this initiative had been put forward by congressmen Sander Levin, Andy Harris, Marcy Kaptur, and Brian Fitzpatrick.
"The resolution will be considered further. I think it will take several months and hopefully next year, in the spring, we will have a vote in the U.S. Congress," the diplomat said.
He also said that the process of recognizing the Holodomor as genocide of the Ukrainian people continues in several states. Today such a decision has already been taken by the parliaments of Washington, Oregon and New Jersey.
"As ambassador, I, together with the Holodomor-Genocide Committee, appealed to all governors in the United States to issue their proclamations," Chaly said.
According to him, this will be an additional argument for the decision of congressmen and senators in the main legislative body of the United States.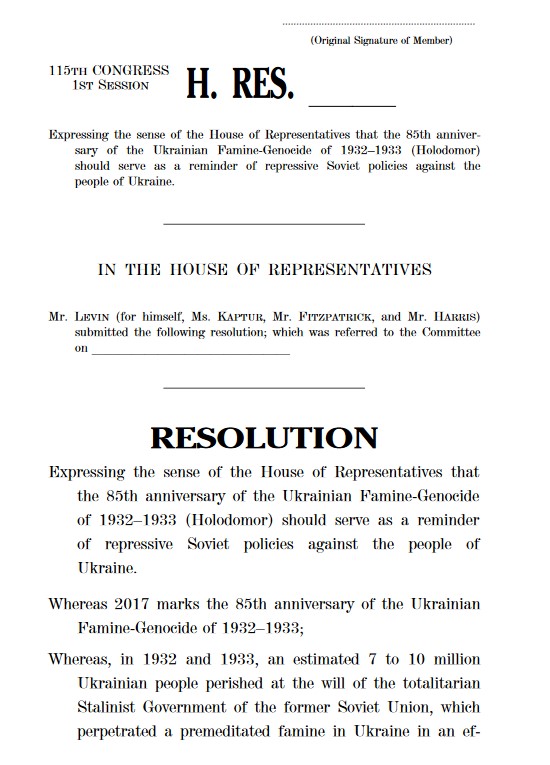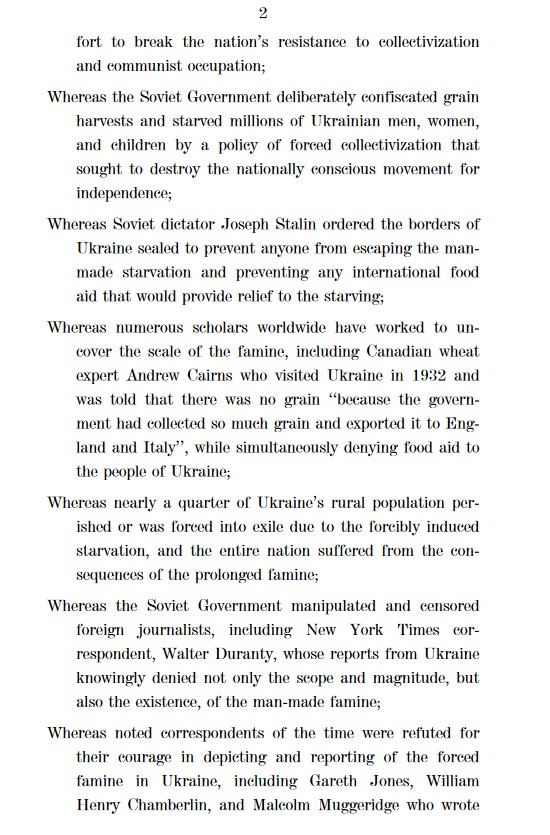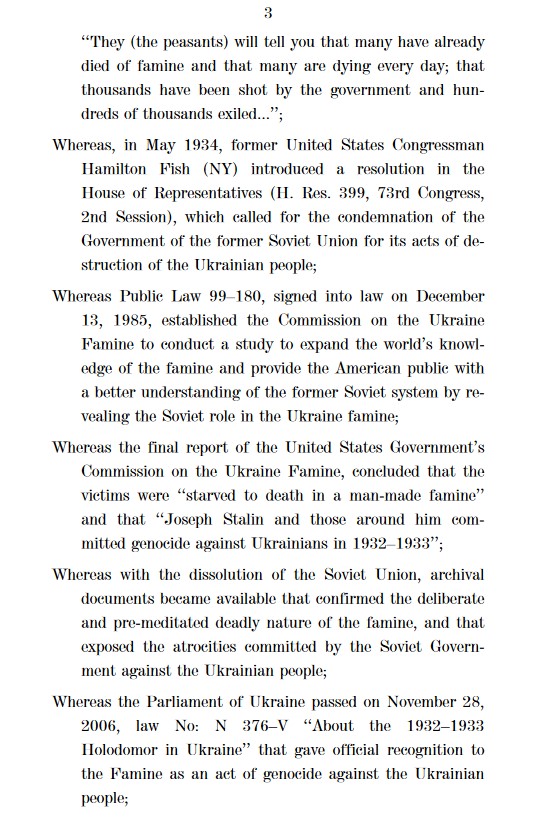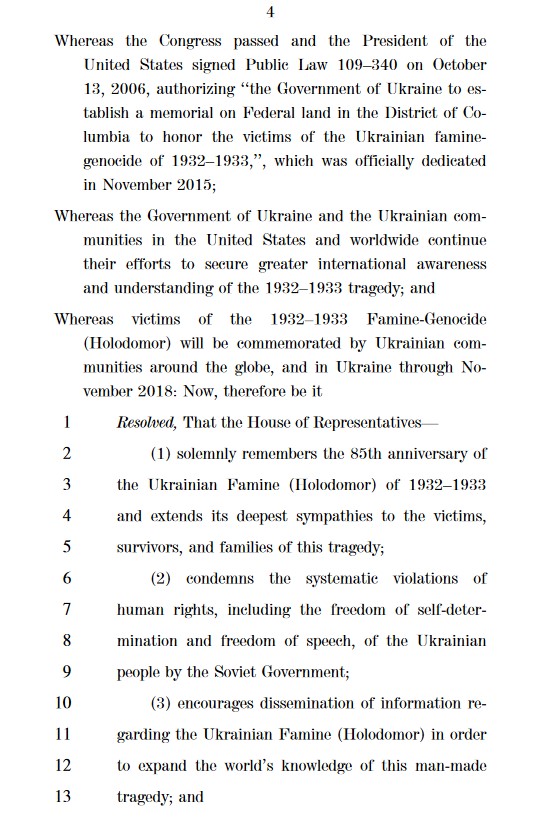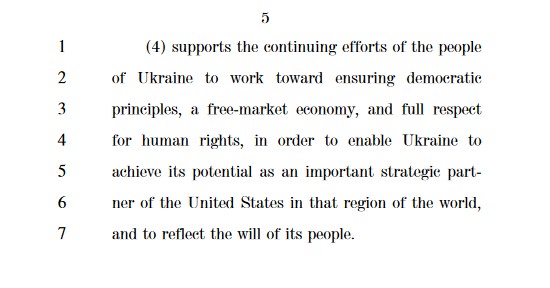 op