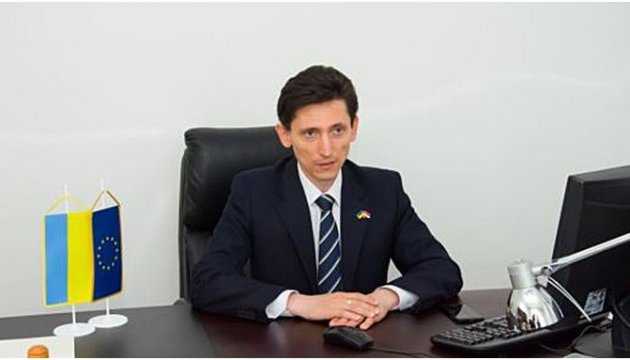 Minister, ambassador discuss Serbian mercenaries in Donbas
Ukrainian Foreign Minister Pavlo Klimkin and Ukrainian Ambassador to Serbia Oleksandr Aleksandrovych have held consultations on topical issues of mutual relations with Serbia, the Ukrainian Foreign Ministry has said in a statement.
"In addition to discussing the issues of Ukrainian-Serbian relations, the key focus of the consultations was made on the issue of Serbian mercenaries fighting in Donbas as part of Russian-terrorist forces and the need for Serbia to comply with its international legal obligations in the field of combating terrorism," the statement says.
According to the ministry, the illegal contacts of Serbian representatives with the occupied Crimea also cause significant concern.
"The sides expressed hope that the Serbian side would fully follow the principles it declares to respect Ukraine's sovereignty and territorial integrity within its internationally recognized borders," the statement says.
The Foreign Ministry also agreed on a plan for further actions at the bilateral and multilateral levels, including on cooperation with European friends and partners.
Earlier it was reported that Klimkin had summoned the Ukrainian ambassador to Serbia for consultations after his statements about Serbia.
Aleksandrovych said in an interview with the BIRN online news site, which was released on November 1, that Russian President Vladimir Putin "does not care about Serbia, but only uses it as another tool for the destruction of Europe."
At the same time, he mentioned Serbian mercenaries fighting in Ukraine on the side of pro-Russian separatists. According to him, about 300 Serbs are fighting there, and in Ukraine such actions are classified as terrorism, and these mercenaries only discredit their country in the eyes of the Ukrainian people. Serbia "does nothing to prevent its citizens from fighting in the east of Ukraine," he said.
Ivica Tonchev, State Secretary at the Serbian Foreign Ministry, said that Aleksandrovych had only made a "futile attempt to disrupt relations between Serbia and Russia" with his recent interview with the Serbian press, criticizing the current state of these relations.
Tonchev called on the Ukrainian Foreign Ministry and the government in Kyiv to point out to the ambassador "the unacceptability of such behavior in the future," so that "Belgrade was not obliged to take the usual steps in such cases."
op