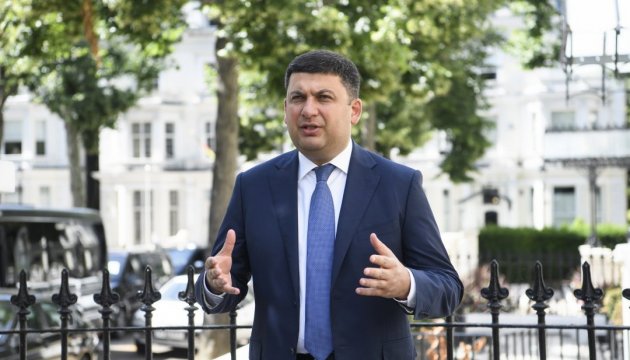 Ukraine, Canada to explore space
Close cooperation between the aerospace sectors of Canada and Ukraine will help achieve significant results, Prime Minister Volodymyr Groysman has said.
He stated this in his speech at the Canadian-Ukrainian aerospace forum in Montreal, an Ukrinform correspondent reports.
"My message is absolutely clear. We are a space state possessing technologies and everything necessary for the implementation of successful projects in this area, and we want to act as reliable partners. I am deeply convinced that in our cooperation we will achieve joint success," Groysman said.
He said that he was ready to contribute in every way to the development of cooperation between Canada and Ukraine in space exploration.
"I assure you that the government is ready to take all the necessary decisions and create the necessary conditions for our qualitative, stable and strategic cooperation. We are ready to do all we can for this goal," he said.
Groysman added that he wanted to start a new page in interstate relations.
"We have wonderful experience, intelligence, science, which can be very useful at this stage of our cooperation. We have quite powerful education and good traditions, so our expertise and experience, coupled with the capabilities of Canadian partners, can give a very good result," he said, appealing to representatives of the Ukrainian and Canadian aerospace industries at the forum.
op