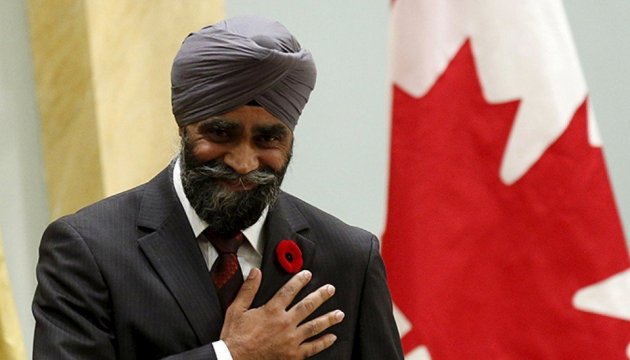 Defence minister Sajjan wears vyshyvanka in Canadian Parliament. Photos
National Defence Minister of Canada Harjit Sajjan has been seen wearing vyshyvanka Ukrainian national embroidered shirt on the occasion of the Ukrainian Day in the Canadian parliament.
Minister Sajjan posted the relevant photos on his Twitter page.
"Ukrainian day on the parliament's hill! The Armed Forces of Canada cooperate perfectly well with partners from the Armed Forces of Ukraine. Glory to Ukraine!" the minister wrote in Ukrainian below the
photo.
На Парламентському горбі Український день! ЗС Канади відмінно співпрацюють з партнерами зі ЗС України. Слава Україні! #UkrainianDayontheHill pic.twitter.com/gNyDrmeN1K

— Harjit Sajjan (@HarjitSajjan) 1 ноября 2017 г.
ol