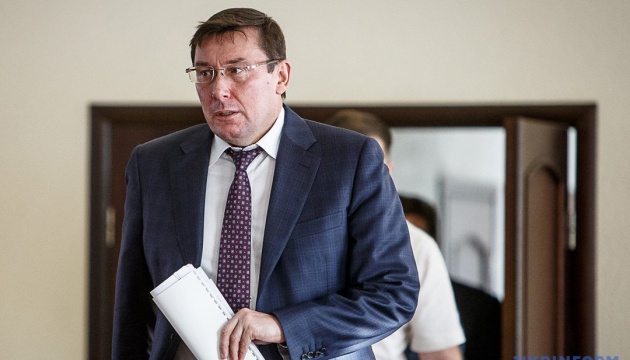 Rally outside Ukrainian parliament financed from abroad - prosecutor general
A protest rally outside the building of the Verkhovna Rada, Ukraine's parliament, has been organized for the purpose of staging a coup in the country.
Prosecutor General Yuriy Lutsenko said this at a meeting of the Regional Development Council in Kyiv on Tuesday, an Ukrinform correspondent reports.
"The right to a peaceful protest does not mean preparations for a violent coup staged by a small group of people, about 150-200 people, who proclaimed themselves as the only righteous persons and demanded that the state do only what they want to impose on the Ukrainian state, with the support of funding from abroad. I responsibly state that they will not succeed!" he said.
Lutsenko also said that participating in the planned coup was former Head of Odesa Regional State Administration and leader of the Movement of New Forces Mikheil Saakashvili.
"Those taking part in this planned coup are guest actors without any citizenship such as apatride Mikheil Saakashvili, who, while serving as head of the [Odesa] regional state administration, obliged his subordinates to issue permanent residence permits to 20 citizens of Georgia as valuable cultural workers. It is them who are guarding Saakashvili with weapons, staying in the [ten] camp and planning this coup. This will not happen!" he said.
As reported, a protest rally near the Verkhovna Rada began on Tuesday, October 17. Its participants initially demanded the cancellation of bills on the removal of parliamentary immunity, the creation of an anti-corruption court and the change of electoral legislation. On October 21, the demands of the protesters were supplemented by the requirement to submit to parliament a bill on the president's impeachment.
op