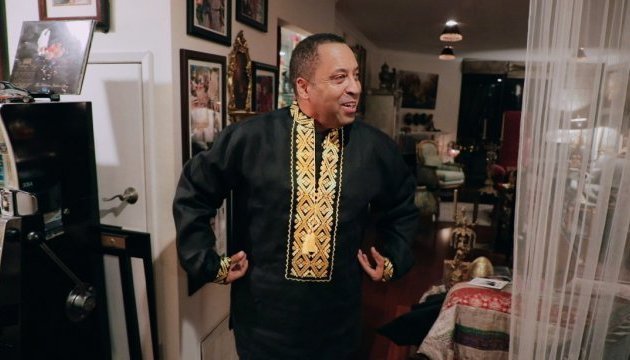 Michael Jackson's designer to visit Kyiv
Well-known American designer Keith Holman has accepted an invitation to visit the Viennese Ball in Kyiv and is ready to start new projects with Ukrainians.
The organizer of the Viennese Ball in Kyiv, Maryna Ihnatusha, who personally handed Holman the invitation during her visit to the United States, told this to an Ukrinform reporter.
Holman also confirmed that he was ready to meet with Ukrainian designers and to identify opportunities for cooperation on an international scale.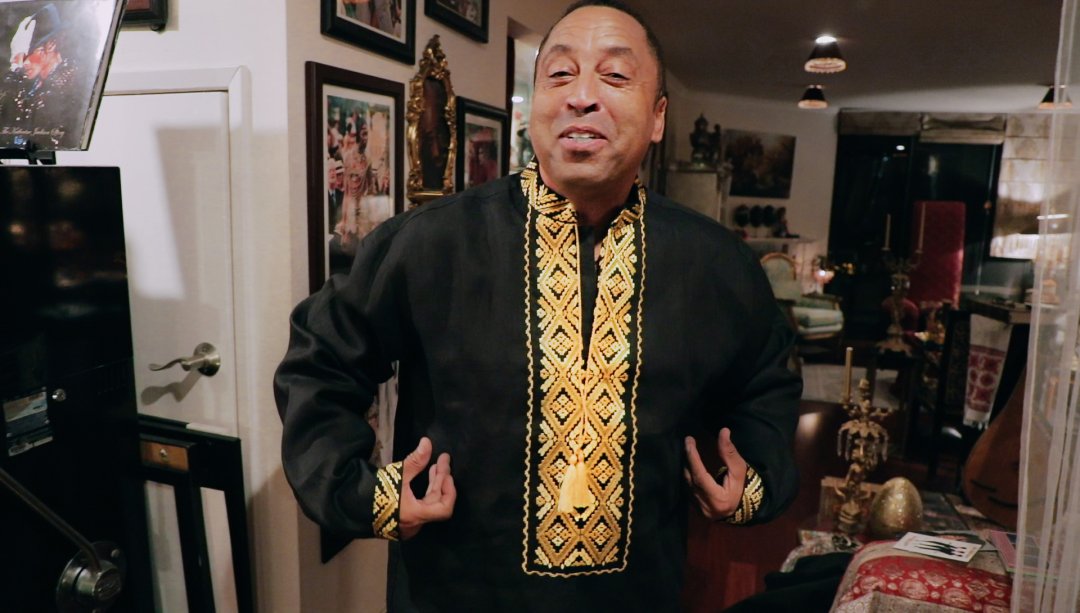 "I support large-scale entertainment projects between different countries and the United States. My professional philosophy is based on this. I am happy that I can be part of a grand global event," Holman said.
According to Ihnatusha, this will be the first visit by the designer to Ukraine. She also said that Holman was glad to receive a gift from the organizers of the ball – embroidery. The American designer liked it, and he immediately put on a gift.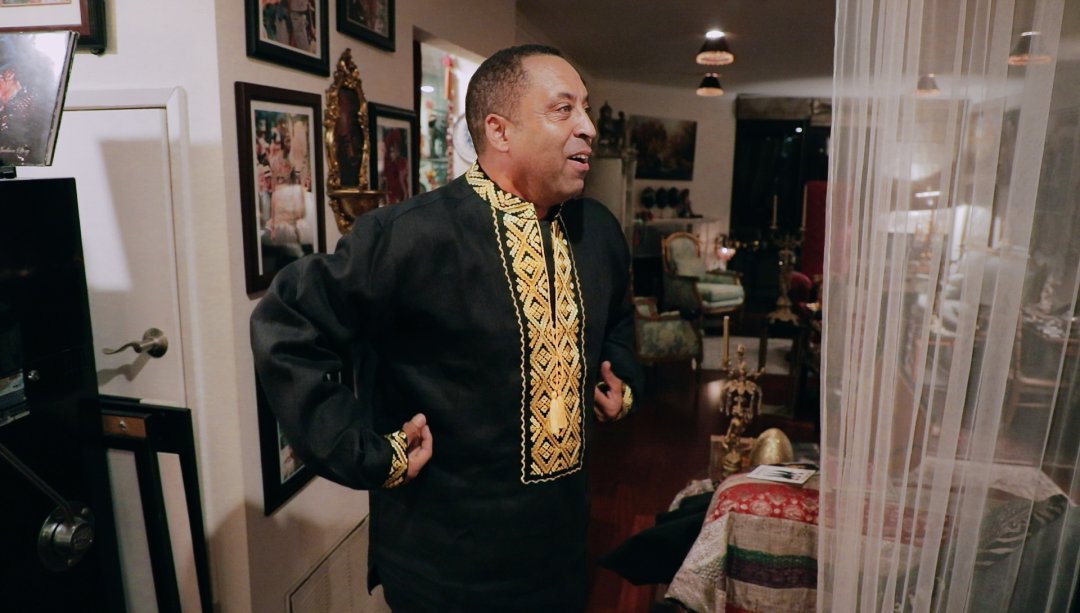 According to Holman, he expects to meet wonderful people in Ukraine and feel a warm and positive atmosphere.
"I worked with Michael Jackson and Elizabeth Taylor. I continue to work with many other celebrities. I am delighted to be able to visit your country and become a member of the Vienna Ball in Kyiv," Holman said.
The well-known designer also gladly responded to the proposal to take part in a children's Viennese ball: "Once I have already been given gifts from children from different regions of Ukraine. Maybe I can meet these kids. Children are our future," Holman said.
On the eve of the Viennese Ball in Kyiv, the event's organizers planned a meeting between Holman and Ukrainian designers, who will have an opportunity to exchange ideas on possible U.S.-Ukrainian projects, their prospects and development.
The Charity Viennese Ball will be held in Kyiv on October 27 and 28. It will be opened by Vienna and Kyiv mayor Michael Haupl and Vitali Klitschko. Among the guests of the ball are representatives of the royal Habsburg-Lothringen dynasty, Austrian Archduke Sandor Habsburg-Lothringen and his wife, Princess Margaret, the owner of the elite house of French wines, Clovis Taittinger, famous U.S. singer Mary Wilson, as well as opera and ballet stars, recognized musicians of Ukraine and many other countries.
Keith Holman's Biography
Life of celebrity designer Keith Holman had an unusual start. Born in Kansas City he moved with his military parents to Montana living near Glacier National Park. Keith graduated from San Jose State University with a degree in Business Management. After his graduation pursuit of his real dream began; Keith moved to Los Angeles to become a fashion designer. While studying at the Los Angeles Trade and Technical College, he met his mentor the late designer Bill Whitten, who designed for Neil Diamond, A Taste of Honey, Michael Jackson, The Jacksons, Kenny Rodgers, and Siegfried and Roy. With the help and support of Bill Whitten and his other mentors -- designer/beader Stella Ruata and her partner in Artistic Hand Beading, Bessie Nelson, Warren R. Caton, owner of A1 Pleating and Belting) -- he reached his goal rather quickly. Keith's career kick started as an assistant designer for Bill Whitten on numerous projects.
Keith struck out on his own. Soon he was working with entertainers such as Don Cornelius, Dolly Parton, Jermaine Stewart, Chico Debarge, Blair Underwood, Bobby Brown, Heavy D,Boyz II Men, GUY, New Edition, Johnny Gill, LSG, Patti Labelle, The Body Sisters, Sam Kinison, Little Richard, The Temptations, Surface, Barry White, Chante Moore and Latin super star Juan Gabriel. Some of his memorable and stylish pieces were displayed for "A Renaissance Gypse Affair" gala at Cielo Celeste Farm hosted by Celeste Huston and attended by Angelica Huston, Bo Derek, Jacqueline Stallone and other celebrities and dignitaries from around the world. Costumes designed by Keith have been worn by Dolly Parton, Michael Jackson, Lionel Richie, Bobby Brown and Whitney Huston. Recently at Keith Holman Presents
"7 Decades in Hollywood," costumes and archives were presented from Michael Jackson, Dame Elizabeth Taylor, the 1939 Judy Garland version of "The Wizard of Oz" and other legendary performers.
The next natural step for Keith was to branch out and produce a clothing line, Holman Harper Designs, which was picked up by major retailers and specialty boutiques including Macy's, H. Lorenzo, Exclusive, Fred Siegel and others. Shortly after, Keith took his creativity to music, television and movies. He designed clothing and wardrobe for more than two hundred music videos designed for special episodes of hit TV shows, such as LA Law and Doogie Howser, M.D., for various award shows including the Grammy's, Soul Train Music Awards, Academy Awards, and American Music Awards. Keith's designs also were showcased on major artists' tours including Michael Jackson's, Victory, Bad, Dangerous and History tours; Dolly Parton's Treasures tour; New Edition's Tours; Bobby Brown; Johnny Gill; L.S.G; Heavy D and Boys to Men; Guy; Cassandra Pierson "Elvira Mistress of the Dark;" the late Sam Kinison and others.
Wanting to strengthen and expand his talent and creativity into the interior/exterior design industry, Keith studied at Thomas Schoos Designs. His unerring eye moved from the body to the home in the design of custom water features, indoor and outdoor furniture pieces, furniture accessories and landscaping. The list of celebrities that have put their home decorating into Keith's capable hands includes Bernadette Peters, Eddie and Nicole Murphy, Mary Kate and Ashley Olsen, Jamie and Steven Tisch, Tracey Bregman-Recht, Kim Novak, Mrs. John Huston, Will and Jada Smith, and Countess Maria Cortez. During this time, he also began facilitating the sale of antiques and designing meditation gardens for his top clients. Effortlessly moving between personal and commercial spaces, Keith's restaurant designs include Koi Restaurant in Las Vegas and Los Angeles. Working alongside Icrave Design, Keith decorated and designed for casual elegance One Sunset on the Sunset Strip, STK Restaurant in West Hollywood, Coco De Ville in West Hollywood and Boudoir West Hollywood. During this time, Keith continued to create costume masterpieces for his celebrity clientele for events, premiers and their personal wardrobes.
Sought out for guest appearances, Keith has appeared on such shows as Entertainment Tonight, the Arsenio Hall Show and many more. He also has been featured in articles in Ebony Man, GQ, Boston Globe, LA Times, The London Mail, and has been interviewed on radio and webisode's.
Keith is a 21st Century Renaissance man who continues to raise the bar in design. He has received several awards such as the coveted Gold Thimble Award and the humanitarian NAACP Image Award for Black Designers, Humanitarian Award "Kids Feeding The World," RSMA Legends Award, and the 30th Anniversary Thriller Award. Keith donates his time and money to various charities and foundations. He organizes exhibits to raise support and money for abused women, children and men, and works in co-operation with the music and entertainment chapter of the City of Hope. Recently, he joined forces with the William Holden Wildlife Foundation headed by Stephanie Powers, as well as The Tom Bradley Family Source Center with the Sam Simon Foundation, The Bob Baker Puppet Theater and the Center for Great Apes in Florida
Believing that every area of focus he chooses positively impacts others, Keith continues to move deeper into television. He is adding film documentaries and the creation and hosting of a new reality series to his list of credits. Additionally he's working on a new fragrance and a coffee table book of designs (by Bill Whitten, Warren R. Caton and Keith Holman). Both of these projects will be showcases -- sought after by clients worldwide.