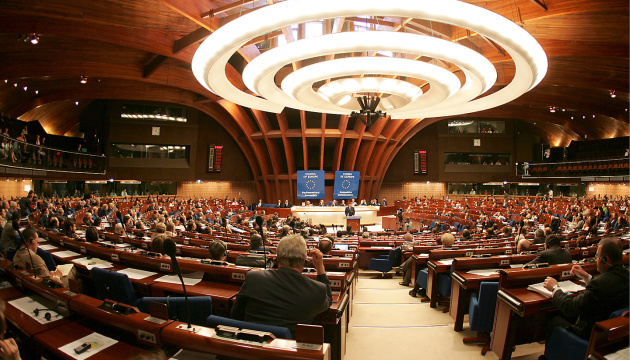 PACE adopts resolution on Ukraine's education law
The Parliamentary Assembly of the Council of Europe (PACE) has adopted a resolution that contains recommendations concerning the recently adopted Law of Ukraine "On Education."
The decision was made following the corresponding debate, an Ukrinform correspondent reports.
The document was supported by 82 members present in the hall. Eleven PACE members voted against, 17 abstained.
The members of the Ukrainian delegation, except Mustafa Dzhemilev, voted against the resolution.
The resolution calls on Ukraine to "fully implement the recommendations and conclusions of the Venice Commission and to modify the new Education Act accordingly."
"The Assembly takes note of serious concerns expressed on a number of legal issues. It believes that it is important to fulfil the commitments based on the European Convention on Human Rights (ETS No. 5), the Framework Convention for the Protection of National Minorities (ETS No. 157, "Framework Convention"), and the European Charter for Regional or Minority Languages, and to help re-establish a constructive dialogue between the different parties concerned," the resolution reads.
PACE noted that the Ukrainian authorities had submitted the text of the Education Act to the European Commission for Democracy through Law (Venice Commission) for an opinion, which shall be delivered by the end of 2017. However, the Assembly expressed dissatisfaction that this step was not taken before the adoption of the Education Act.
The Ukrainian side, in turn, reported to the PACE that the law had been discussed in detail by members the Verkhovna Rada of Ukraine, including by members who represent the constituencies where ethnic minorities live and lawmakers who themselves belong to national minorities.
ol